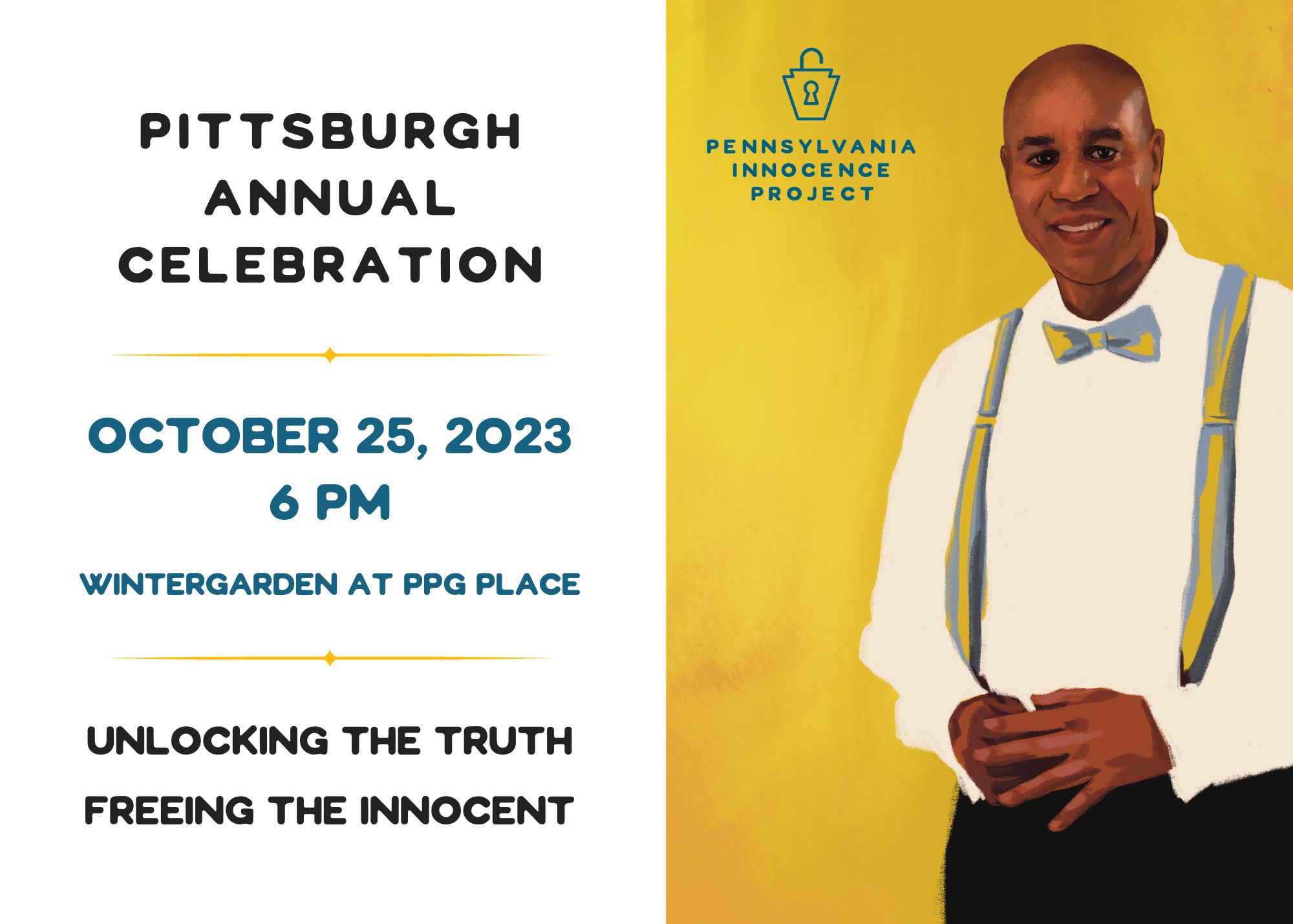 Please join us on the evening of Wednesday, October 25th, at PPG Place, for a celebration of our remarkable clients, staff, and volunteers!
We rely on event sponsorships as an essential source of support for our work every year - download our sponsorship packet for information on sponsorship levels and benefits below. Please make your gift of sponsorship today and see your name in all forthcoming event materials!
Learn More about Wrongful Conviction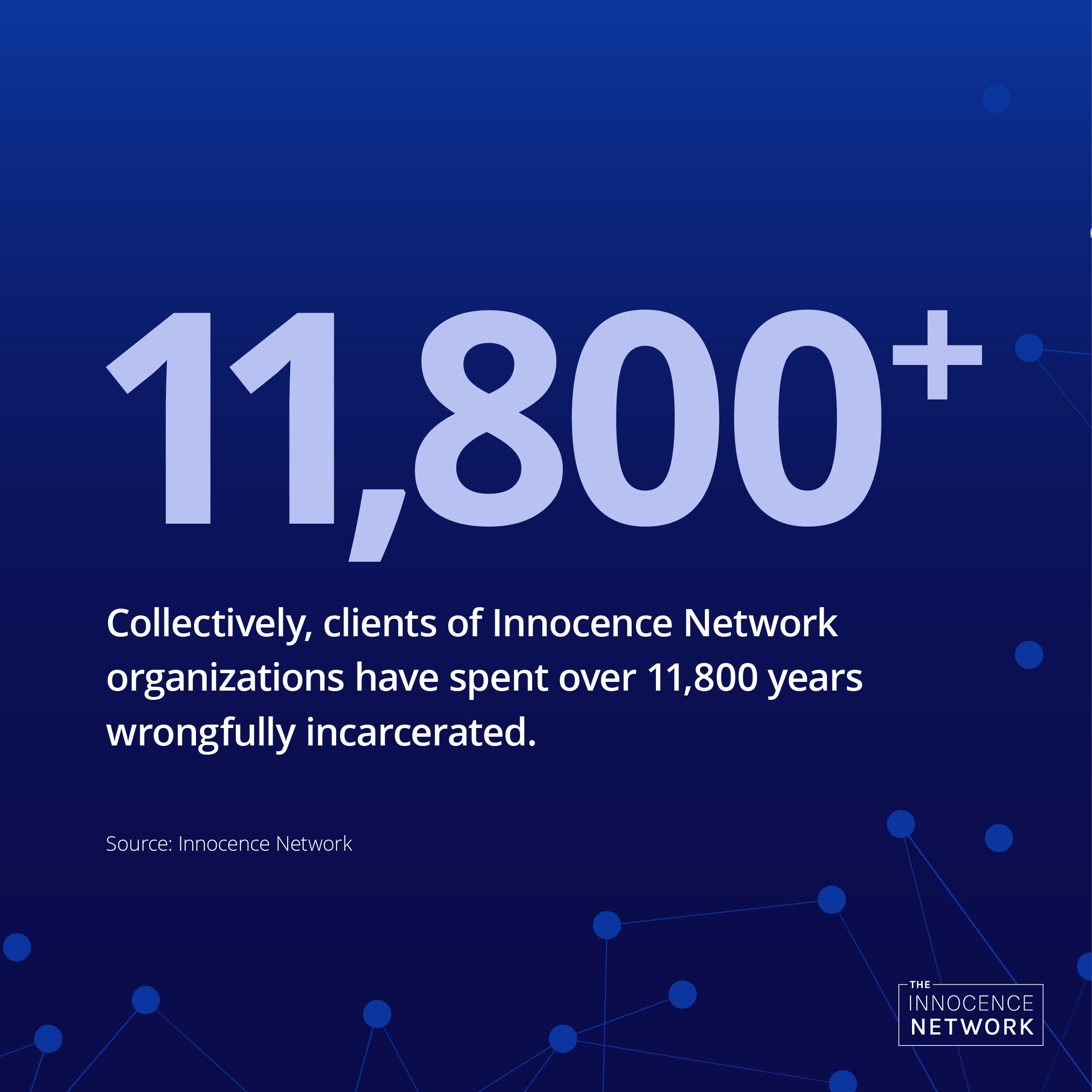 Each year in October, international Wrongful Conviction Day raises awareness of the causes and tremendous costs of wrongful conviction to innocent people and their families.

This initiative was started 10 years ago by the Innocence Network, an affiliation of organizations dedicated to providing legal services to the wrongfully convicted, working to redress the causes of wrongful convictions, and supporting exonerated people after they are freed.

This Wrongful Conviction Day, commit to learning and sharing about the issue of wrongful conviction with us.