The work of the Pennsylvania Innocence Project does not stop after litigation. Returning to society after spending many years incarcerated can be a tremendously difficult process, so we also work to provide supportive and reintegration services for our clients once they leave the prison system. Over the past year, our social work department has been working hard to assess the needs of the actually innocent, and empower clients to achieve their goals. One part-time social worker, and two social work interns have helped clients and families with counseling, case management, benefits assistance, resource assistance, and transportation assistance, among other things. Additionally, we run a support group for the actually innocent: Transition to Innocence. It is a safe space for exonerees to come together and support each other through the challenges and triumphs of their unique experience and is co-facilitated by an exoneree, Shaurn Thomas, and our social worker, Margaret Mason. This group meets on the third Tuesday of every month in North Philadelphia. Western Pennsylvania exonerees are able to participate from our Pittsburgh office through streaming. [NOTE: Currently all groups are meeting virtually due to COVID-19 concerns].

If you or a family member would like to receive assistance and/or counseling from our social work department, or if you would like more information on the Transition to Innocence group, please email Margaret Mason at tum93281@temple.edu. Whatever your needs are, we are excited to partner with you during your time of reentry.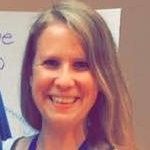 Margaret Mason, LCSW, joined the Pennsylvania Innocence Project team in September. A clinical social worker with a passion for social justice, Margaret is setting up a comprehensive reentry program for clients, to help them achieve their goals after release. Margaret received her MSW from Boston College in 2014, and her BA in Theater Arts from Penn State. She has experience working with domestic violence survivors, families involved in the foster care system, children on the autism spectrum, teens diagnosed with emotional disturbance, and people impacted by trauma. With the PA Innocence Project, she has assisted clients through individual therapy, family therapy, group therapy, and case management. She is excited to use both clinical and programmatic skills to integrate social work into the profound work of the Pennsylvania Innocence Project.