Willie's Story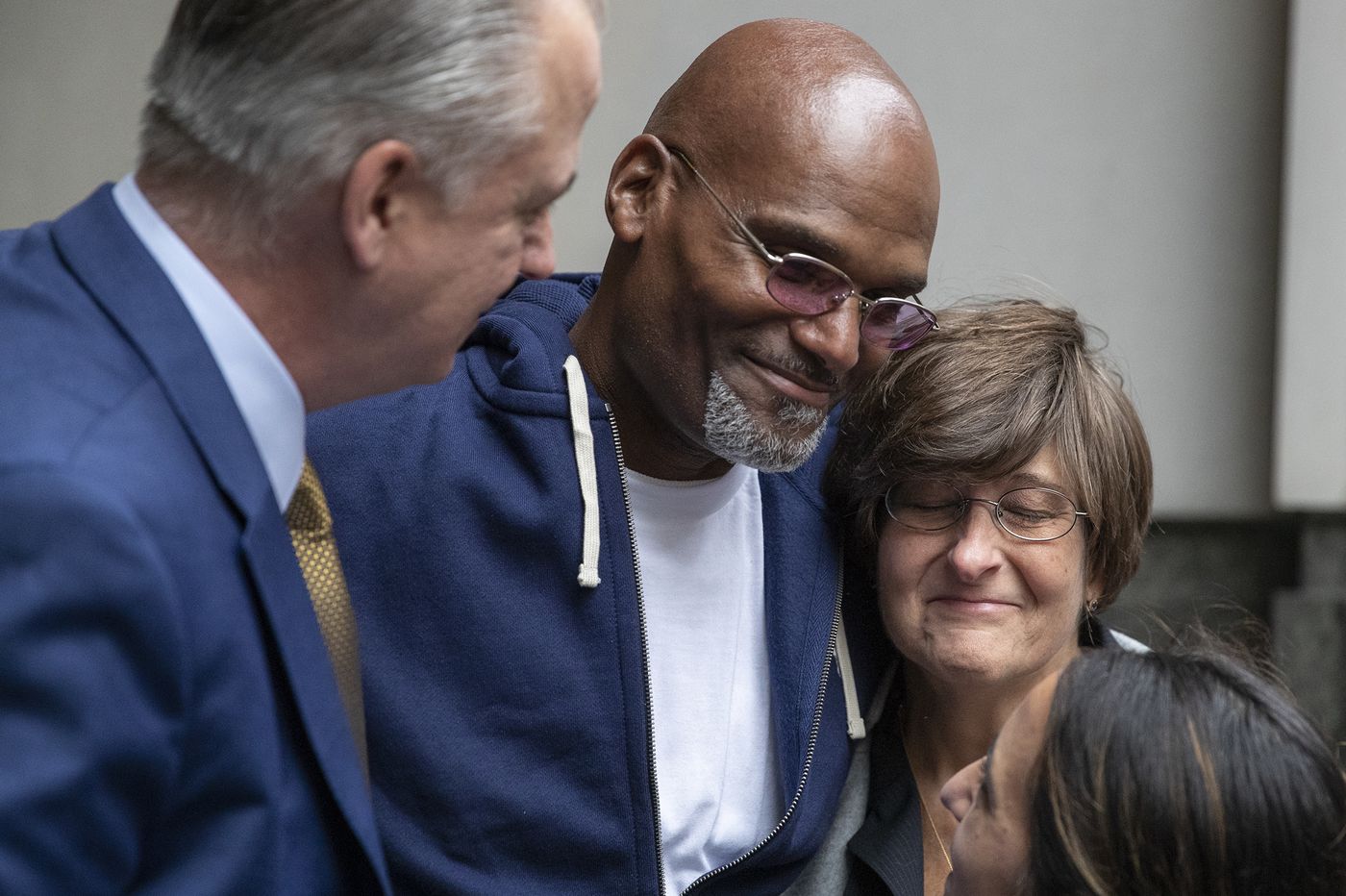 Conviction: Second-degree murder, criminal conspiracy, and possession of an instrument of a crime

Number of years spent wrongfully convicted: 27 years

Age at the time of conviction: 26
A few minutes before 10 p.m. on January 24, 1992, people started calling 911 in Philadelphia, Pennsylvania, to report shots being fired near the corner of West Russell Street and North Seventh Street, an area that was known for illegal drug activity. When police arrived, they found two men had been shot. Efrain Gonzalez, who was 18, survived. John Lewis, who was 25 and known in the neighborhood as the "Jamaican," was pronounced dead early the next morning at Temple University Hospital.

Police interviewed several witnesses. Most said that a red or maroon compact car, possibly a Mercury Lynx, had driven down the one-way street. Some said that a single passenger had gotten out, and then began firing during what appeared to be a drug transaction. Gonzalez was interviewed at the hospital. He told the police it had been his first day selling marijuana at the corner, and that he was shot before Lewis was shot. He said the man who shot him stole $10 and some marijuana. He described the shooter as a black male in his late teens or early 20s, about six feet tall, and of medium complexion. Gonzalez said he didn't know the shooter, but that he would recognize the man if he saw him again.

Almost all the witnesses said they either didn't see the shooter or recognize him. But Denise Mitchell said she recognized the man. In her statement to police taken immediately after the shooting, Mitchell said she was on Russell Street talking to Lewis and then went inside her apartment before hearing the gunfire. She said she looked out her window and saw a man she knew only as "Pee Wee" trying to rob Gonzalez, who was then shot. She said she also saw another man, whom she knew by the nickname "Man," with a gun, but did not see Lewis get shot. She would also describe the assailants as being in a red car.

For several weeks, as police investigated, they did not know the identity of the man that Mitchell called "Pee Wee." But that changed about three weeks after the shooting. The police would later say that a "discussion" with an unidentified female informant led them to believe that "Pee Wee" was 26-year-old Willie Veasy. They showed his picture to Mitchell in a photo array, but she did not make an identification.

On May 23, 1992, another group of detectives brought the same photo array back to Mitchell. This time, she identified Veasy as Pee Wee and the man who had shot Gonzalez.

Veasy was arrested on June 9, 1992 and brought to the Police Administration Building at 6:35 a.m. The interrogation began at just after 8 a.m., led by Detectives Martin Devlin and Paul Worrell. It was not recorded.

Veasy initially told the officers that he didn't know why he was there, and that he hadn't shot anybody. He didn't even know what date the shooting took place. But within two hours after the start of the interrogation, Devlin had produced what police considered a confession.

The statement was written by Devlin but signed by Veasy. In the statement, Veasy said that he had been playing basketball on his block when a friend named Lyndell drove up in a blue car with two other men in the back seat. Veasy said that Lyndell told him to get in. As they drove, Lyndell asked Veasy whether he wanted to help exact some revenge against a man who had robbed Lyndell a few days earlier. Veasy said okay, and Lyndell handed him a gun, which Veasy said was most likely an automatic, and they drove to Seventh and Russell. There, Veasy said, he and Lyndell got out of the car. Lyndell began arguing with one of the men on the street and started shooting. Quickly, one of the men from the back seat got out of the car and also fired his gun. Two men on the street fell. Veasy, Lyndell, and the others got back in the car and drove off. Veasy said Lyndell gave him $150 that he had taken from the man he had argued with. Nowhere in the statement did Veasy say he shot either Lewis or Gonzalez, although in an addendum to his statement written by Detective Edward Rocks, he would say he fired his gun.

Veasy almost immediately retracted his statement, but it was too late. He was charged with first-degree murder, criminal conspiracy, possession of an instrument of crime, and 14 other charges. Prosecutors sought the death penalty.

A few days after his arrest, police interviewed Gus Jenkins, the "Man" Mitchell had referred to in her statements. He said he knew Veasy but denied any involvement. Jenkins was asked whether he knew a man name Lyndell. He said he knew someone who fit the rough description Veasy had given, including having a blue car, but there is no indication police ever followed up on that lead. Jenkins was never charged.

Despite the arrest and the confession, the police had a problem. Veasy had an alibi for the night of the shooting. He was working as a dishwasher at the Houlihan's restaurant in the borough of Jenkintown, about eight miles away. On June 20, 1992, Detective Frank Jastremski went to the restaurant and talked with a manager. She said that timecard records indicated that Veasy had been working on the night of January 24 and had punched out at 1 a.m.

Jastremski appeared to discount that evidence. He wrote in his report, : "It is noted that Willie Veasy did give a post-Miranda admission of participating in the shooting."

Veasy's trial in Philadelphia's Court of Common Pleas began on February 8, 1993. Before the trial, Veasy's attorneys had tried to suppress his statement to police, but Judge John Poserina ruled it admissible.

Mitchell was the state's principal witness. She testified that Veasy was wearing a red sweatshirt on the night of the shooting. This contradicted her 911 call, in which she had said that the shooters wore black. In addition, she said she had no beef with Veasy or "Man," although in her statement to police she had said that she believed they may have been involved in the shooting of her brother-in-law. In addition, during cross-examination, Mitchell noted that she had 40/100 vision, which made it hard for her see things at a distance, particularly at night.

Worrell and Rocks testified about Veasy's statement and how it was obtained. They repeated his statement that the shooting had been done by four men in a blue car.

Veasy's defense was built around his alibi. His supervisors from the restaurant said his timecard showed he was at work. Moreover, January 24 was a Friday, and his absence on a busy night would have been noted. The prosecution tried to rebut this evidence by suggesting that someone at the restaurant had clocked in for Veasy and that Houlihan's management was covering for him to avoid a lawsuit.

During closing arguments, the prosecution told jurors that Veasy's statement to police trumped everything else. "I am going to say it folks," said prosecutor Mark Gilson, "people who have no idea, who weren't there, who weren't involved, do not confess, especially to murder. It goes against everything you have ever known and all your common sense."

The jury deliberated for four days, then convicted Veasy of second-degree murder, criminal conspiracy, and possession of an instrument of crime on February 19, 1993. He was sentenced to life without parole.

Beginning almost immediately after his conviction, Veasy filed a series of appeals. The courts quickly rejected each of them. In 2002, Veasy filed a petition under Pennsylvania's Post-Conviction Relief Act based on new evidence. Mitchell, the state's key witness, had recanted, first to a relative of Veasy's. In a 2001 affidavit, she said she had made an honest mistake when she identified Veasy as the man who shot Gonzalez. "I knew Pee Wee from the neighborhood, and I thought he was cute. The person that I saw shoot Gonzales (sic) was cute and looked like Pee Wee." She noted in her affidavit that she was nearly legally blind.

Veasy's motion was rejected, as was a subsequent petition for a writ of habeas corpus filed in U.S. District Court for Pennsylvania's Eastern District.

Veasy continued to pursue his claim of innocence. In a later court filing, his attorneys would note that his efforts were hampered because he was an inmate of extremely limited means, without the resources to hire attorneys or investigators. Typically, they said, his prison account had credits worth only between $10 and $55.
Willie's Release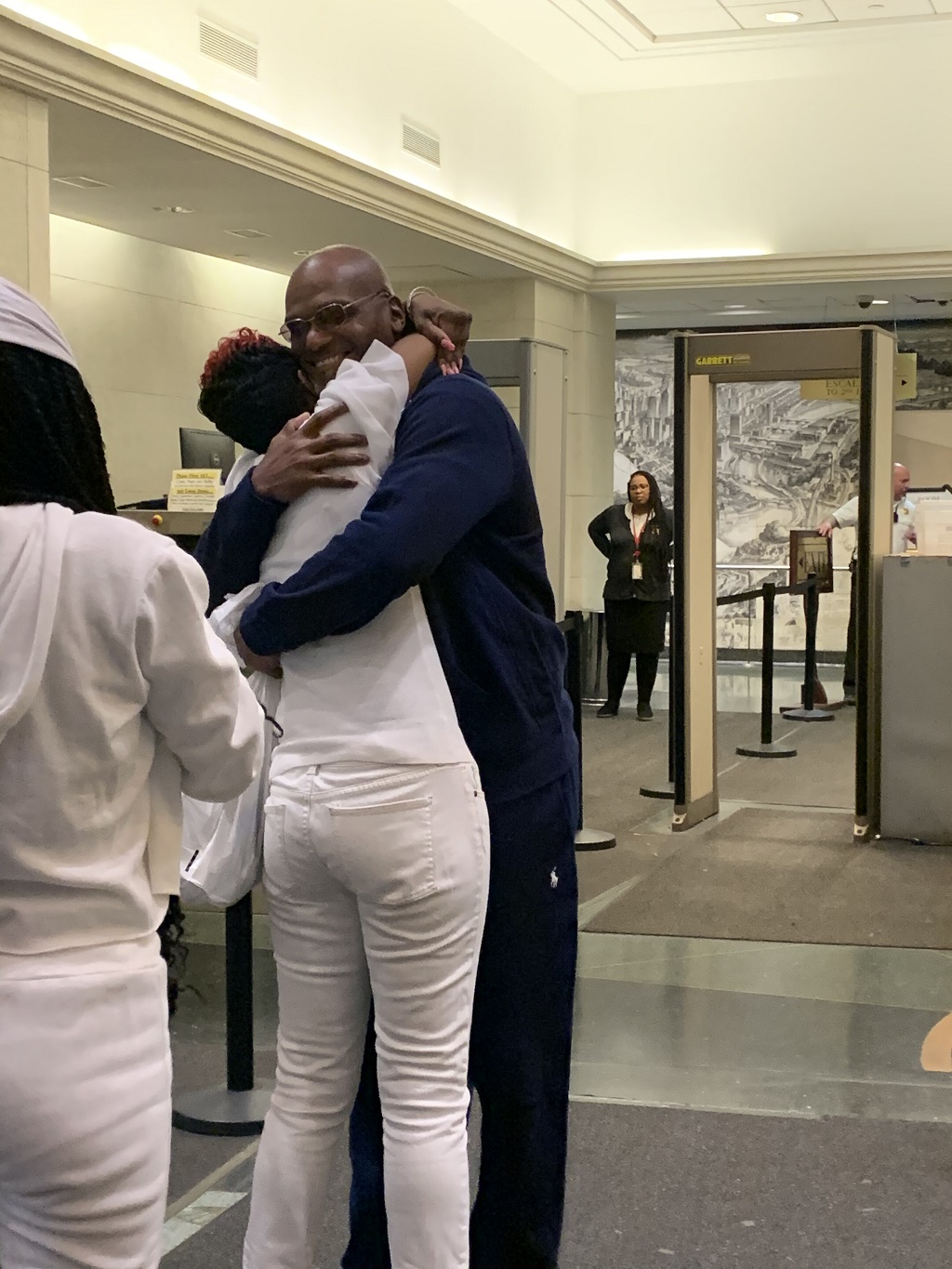 In 2014, the Philadelphia District Attorney's Office agreed to vacate the conviction of Anthony Wright, who had been convicted of capital murder and rape in the death of an elderly woman in the city's Nicetown neighborhood, after DNA testing revealed the profile of another man in the rape kit. Rather than dismissing the charge, prosecutors chose to retry Wright under the theory that he was present while the other man attacked the woman. During the retrial, Wright testified to his brutal interrogation by police, where he was handcuffed to a chair and repeatedly threatened by detectives, including Devlin. As in the case of Veasy, Devlin had written down the confession, testifying that he had transcribed it verbatim as Wright made his statement. When Devlin was asked to demonstrate that stenography skill in court, however, he was unable to do so. Wright was acquitted in 2016, and settled a case against the city and several police officers for a substantial figure in 2018.
During the discovery for that litigation, as well as the litigation for a civil-rights claims by exoneree Shaurn Thomas, attorneys uncovered a pattern of abuse by Devlin, Worrell, and other detectives.
In 2016, Veasy, now represented by attorneys with the Pennsylvania Innocence Project at Temple University's Beasley School of Law, approached the Conviction Integrity Unit of the Philadelphia District Attorney's Office and asked officials to take another look at his case. The CIU began an investigation.
Separately, Veasy filed a petition for post-conviction relief in 2017, claiming that several documents in the police file weren't disclosed to his trial attorneys. Mitchell's stepsister, Cassandra Hayward, had given a statement to police on January 25, 1992 that contradicted Mitchell's testimony about what she had seen during the shooting. Hayward said Mitchell had told her the shooters never got out of the car, which would have made it more difficult for Mitchell, with her poor eyesight, to make an identification. That description also seemed to indicate a shooting done in retaliation as opposed to one done in the commission of a robbery. Separately, Veasy's attorneys weren't told that Gonzalez had said he could identify the shooter if he saw him again. It's not clear if he ever looked at a photo array; he did not testify at Veasy's trial. Finally, Veasy's attorneys were not told that detectives had originally considered another suspect, and that Lewis and many of the witnesses to his death were potential suspects in an unsolved murder.
Two years later, Veasy's attorneys, led by Marissa Bluestine of the Pennsylvania Innocence Project and later the University of Pennsylvania's Quattrone Center for the Fair Administration of Justice, amended his petition to include new claims based on the documents uncovered in the Wright case and subsequent civil litigation. Specifically, they said that the prosecution had failed to tell Veasy's attorneys about the pattern of abuse by Devlin and other detectives. This lack of disclosure, his attorneys argued, violated the U.S. Supreme Court's 1963 decision in Brady v. Maryland requiring prosecutors to turn over exculpatory materials to defense lawyers prior to trial. That information might have helped Veasy's attorneys suppress his statement or show jurors that it was patently false or obtained under duress.
In the amended petition filed on August 30, 2019, Veasy's attorneys, including pro bono attorneys from Dechert LLP, introduced evidence documenting the prevalence of false confessions and the conditions that produce them. In Veasy's case, he was arrested in the early morning after a night of drinking. The police threatened him and slapped him in the face. He was exhausted and the police told him that if he signed the statement, he would be "out of here." The statement contained several errors. Veasy said the car was blue, not red. He said the gun was likely a semi-automatic, while ballistics evidence and Gonzalez suggested the weapon was a revolver. He also said at least three of the men got out of the car. None of the witnesses said that more than one man exited the vehicle. Finally, Veasy said in his statement that he received $150 in the robbery. Gonzalez had said the robber took $10 in cash and about $240 of marijuana.
In an answer to the petition filed on October 1, 2019 by Patricia Cummings, an assistant district attorney and the CIU supervisor, the district attorney's office joined with Veasy in asking the court to vacate the conviction. Mitchell's identification, regardless of her recanting, was not reliable. Veasy had a strong alibi, and there had been substantial disclosure violations by prosecutors. All that remained was the confession, and that, too, no longer withstood scrutiny. Cummings wrote, "Based on recent behavioral science research relating to memory, questioning tactics, and compliance, it is readily apparent that the information reported by the law enforcement officials who conducted Veasy's interview should be viewed as limited in scope, biased toward a preconceived outcome (i.e. Veasy's guilt) and – critically – inherently unreliable."
On October 9, 2019, Judge Leon Tucker vacated Veasy's conviction, and then the DA's office quickly dismissed the charges. District Attorney Larry Krasner said in a statement, "A guilty man went free almost 30 years ago, and an apparently innocent man went to jail thanks to a law enforcement culture at that time that placed a higher priority on winning cases than it did on doing justice or upholding the Constitution."
Leaving the courthouse, Veasy told reporters, "I get to walk out of here the same way I walked in. An innocent man."
(written by Ken Otterbourg, 10/17/2019)
Learn More About Willie