Nan Feyler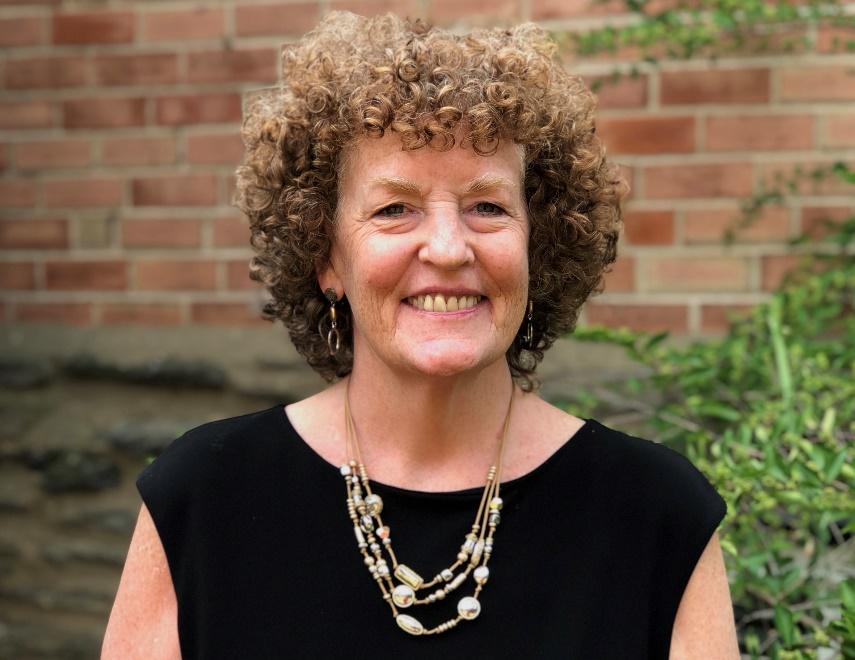 Executive Director

The Pennsylvania Innocence Project announced their new Executive Director, Nan Feyler, in August of 2019. She brings with her more than twenty-five years of nonprofit and government management and advocacy experience.

Most recently, Nan was a Stoneleigh Foundation Fellow focusing on reducing the impact of substandard inadequate or unstable housing on families' involvement in the child welfare system in the City of Philadelphia. Nan was Deputy Commissioner for Public Health Programs in the City of Philadelphia's Department of Public Health between 2008 and 2015. In that role she directed the Department's programs aimed at protecting and improving the public health of Philadelphia and regulating the health and safety of the public. She also served as the Executive Director of Nationalities Service Center, a multi-cultural, multi-lingual non-profit agency which provides services to the Philadelphia region's immigrant and refugee population.

After receiving her Master's in Public Health from Columbia University's Mailman School of Public Health in 2002, Nan consulted with the City of Philadelphia and the Pennsylvania Department of Public Welfare to develop projects to improve health insurance and Medicaid access for low-income Philadelphians, including immigrants, individuals of limited English proficiency, pregnant women, individuals released from jail in need of drug treatment.

From 1993 until 2000, Nan was the Executive Director of the AIDS Law Project of Pennsylvania, a non-profit public interest law firm serving people in Pennsylvania who are living with HIV and AIDS and others who have been affected by the AIDS epidemic. She developed services focusing on family law and guardianship, immigration, prisoner's health care and reentry, housing, civil rights and public benefits. She was selected one of Philadelphia's top lawyers by Philadelphia Magazine in 1996. Nan began her career in Philadelphia as an attorney with the Defender Association of Philadelphia.

Nan graduated from New York University School of Law in 1985 where she was named a Root Tilden Scholar based on her academic record and history of public service. She has taught at Temple Law School, Drexel University Dornsife School of Public Health and the University of Pennsylvania School of Law and the Public Health Program. She held the Phyllis W. Beck Professorship of Law Chair at Temple University Beasley School of Law from 2015 to 2016.

She has served on the boards of the Pennsylvania Prison Society, Nationalities Service Center, the Valentine Foundation, Community Legal Services, and Prevention Point, Philadelphia's sterile needle exchange program.Executive Director.
Nilam Sanghvi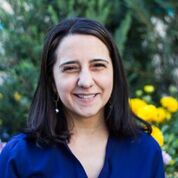 Legal Director
As Legal Director, Nilam coordinates and supervises the legal efforts of the organization. She has practiced at law firms in New York, Washington, D.C., and Philadelphia. She was a partner in the litigation services department at Schnader Harrison Segal & Lewis LLP. There, Nilam received the firm's Earl G. Harrison Pro Bono Award. Super Lawyers and a Lawyer on the Fast Track named her the Rising Star in Civil Litigation Defense.
Nilam is a graduate of Columbia University (B.S.) and received her J.D., cum laude, from Georgetown University Law Center. At Georgetown, she was on the executive board of the American Criminal Law Review and a member of the Appellate Litigation Clinic. After law school, she clerked for the Honorable William B. Shubb in the Eastern District of California and the Honorable Thomas L. Ambro in the United States Court of Appeals for the Third Circuit.
Nilam was a supervising attorney and clinical teaching fellow at the Georgetown University Law Center Appellate Litigation Clinic and received her LLM in Advocacy from Georgetown in 2013.
In addition to her work at the Pennsylvania Innocence Project, she is an adjunct professor at the University of Pennsylvania Law School, where she teaches Appellate Advocacy. Nilam also serves as a trustee of the Philadelphia Bar Foundation and the co-chair of the Board Observer Program.
Yvonne Y. Carter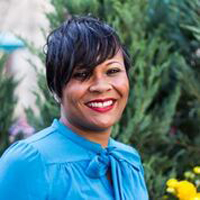 Office Manager

Yvonne Carter was one of the first to join the Pennsylvania Innocence Project. Since 2009, she has coordinated all of the office functions. Yvonne also coordinates intake and overseeing volunteers conducting initial reviews of cases. Before joining the Project, Yvonne worked as a Legal Secretary, first for a bankruptcy attorney, and later at the law firm of Pepper Hamilton LLP in Philadelphia. She is a graduate of the Community College of Philadelphia (AA) in Paralegal Studies.
John Robert Butler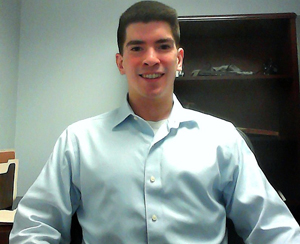 Staff Investigator
John came to the Pennsylvania Innocence Project in December 2018. He is a graduate of Louisiana State University (B.A.) where he studied Political Science and Mass Communications. He is also a graduate of the Interdisciplinary Center in Herzliya, Israel where he received a Master's Degree in Counter-Terrorism and Homeland Security.
Before working at the PAIP, John was a Supervising Investigator at the New York City Civilian Complaint Review Board (CCRB) where he conducted investigations into allegations of NYPD misconduct. He investigated the most complex cases at the agency, including deaths in custody and sexual harassment allegations, and received specialized training in forensic video analysis. John also supervised a team of junior investigators and served as a lead instructor on police use of force issues for the CCRB New Investigator Training.
Prior to working at the CCRB, John worked as a researcher for various international studies think-tanks and published an article on terrorist radicalization for the International Institute for Counter Terrorism in Herzliya, Israel.
Elizabeth DeLosa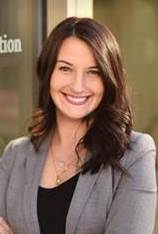 Managing Attorney - Pittsburgh Office
Liz currently runs our Pittsburgh Office. Before joining us, she worked for a small non-profit organization that served at-risk children and families. As Director of Placement Services, she managed 10 direct-care caseworkers and 36 foster families. While working full-time, Liz attended law school in the evenings to earn her J.D. in 2010. Liz is a 2004 University of Pittsburgh (B.A.) and Duquesne University School of Law (J.D.) graduate. After law school, the Allegheny County Office of Conflict Counsel recruited Liz to develop new programs to ensure quality legal representation for court-involved youth.

Here, she collaborated with community youth agencies, county government agencies, and court officials in developing a program model and mission. She was responsible for all policies, procedures, staff recruitment, and identifying and obtaining funding for the programs. As a result, the juvenile delinquency and juvenile dependency divisions of the Office of Conflict Counsel launched in the spring of 2011. Both programs have received praise and continue to grow and expand. After passing the Pennsylvania bar exam, Liz joined the Office of Conflict Counsel's adult trial unit where she represented adult criminal clients in cases varying cases. Most recently, Liz gained invaluable federal criminal trial experience through her work as a Research and Writing Attorney and Assistant Federal Defender for the Federal Defender's Office in the District of the U.S. Virgin Islands.
Amelia Maxfield, Esq.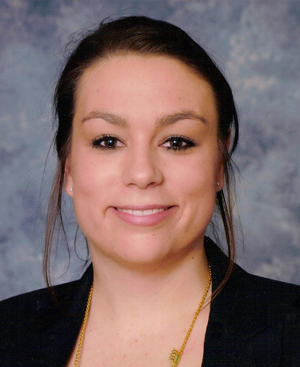 Forensic Science Specialist
Amelia started a two-year fellowship with the Pennsylvania Innocence Project in February, 2018. The focus of her fellowship is on litigating flawed forensic science cases. Amelia has unique experience in this area. Out of law school, Amelia served as Post-Conviction counsel at the National Association of Criminal Defense Lawyers where she coordinated the FBI Microscopic Hair Comparison Analysis Review. She then served as an Assistant Public Defender for the Montgomery County office of Maryland Office of the Public Defender.
As a Public Defender Amelia routinely challenged the admissibility and use of unreliable or unvalidated forensic sciences at trial. Amelia graduated cum laude from the University of Wisconsin Law School in 2015. She is a member of the Order of the Coif, and was the Symposium Editor of the Wisconsin Journal of Law, Gender, and Society. During law school Amelia participated in the Wisconsin Innocence Project clinic, and interned in the Strategic Litigation Department of the Innocence Project.
Clay Waterman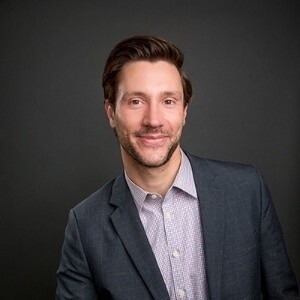 Intake Attorney
As the Intake Attorney, Clay manages the Project's case intake/screening process and supervises law student interns and pro bono lawyers engaged in reviewing cases submitted by incarcerated Pennsylvanians. Clay joined after volunteering with the Project and other Philadelphia based social justice organizations.

Before joining the Project, Clay practiced law in New York at two civil defense firms and served on multiple non-profit boards. Clay worked with Gerber Ciano Kelly Brady, beginning with its founding in 2017 through 2020, practicing insurance coverage and commercial defense. From 2011 through 2017, he was an associate with Goldberg Segalla, representing multi-national corporations. Clay has multiple publications in various treatises, and Super Lawyers has consistently named him a Rising Star in Civil Defense.

Clay received his J.D., summa cum laude, from the University of Buffalo Law School in 2011 and his bachelor's degree from SUNY Geneseo in 2008. During law school, Clay worked with a Veteran's Treatment Court and clerked with a criminal defense firm. He served on boards for volunteer lawyers and homeless shelters throughout his legal career.
Jessica Colie McClellan
Development and Communications Associate
Jessica currently assists on all Development and Communications efforts at the Pennsylvania Innocence Project. She began her career as an actor, earning her MFA in Acting from Rutgers University's Mason Gross School of the Arts under Obie Award winner Deborah Hedwall. While living in New York, she performed in or directed at The Barrow Group, New Perspectives Theatre Company, The Tank, JACK Brooklyn, Wild Project, and TheatreLab, among others. She also worked from production to premiere on the Sundance 2016 film Sophie and the Rising Sun, directed by Maggie Greenwald. She often pursued work that fell in line with her values as an advocate: most notably, she started a project called Arethusa Speaks which created a safe and anonymous platform for women to share their stories of intimate partner abuse. She also traveled to Bogotá, Colombia for the 2015 Festival de Mujeres en Escena por la Paz (Women Onstage for Peace Festival) where she was the assistant producer for the international premiere of Jihad (OOBR Award for Excellence) by Ann Chamberlain.

While in New York she also worked in the Development and Communications departments of several non-profit arts organizations, such as the League of Professional Theatre Women, where she was an assistant grant writer for two years, and the Women in the Arts and Media Coalition, where she crafted monthly job and education opportunity newsletters for over a year. After moving to Philadelphia for an adjunct teaching position at the Ira Brind School of Theater Arts at the University of the Arts, Jessica was offered a temporary position working with the ACLU of PA as a Development Assistant. There, she fell in love with working in the public interest sector. When the opportunity to become a part of the full time team at the Pennsylvania Innocence Project arose, she was thrilled to join.
Margaret Mason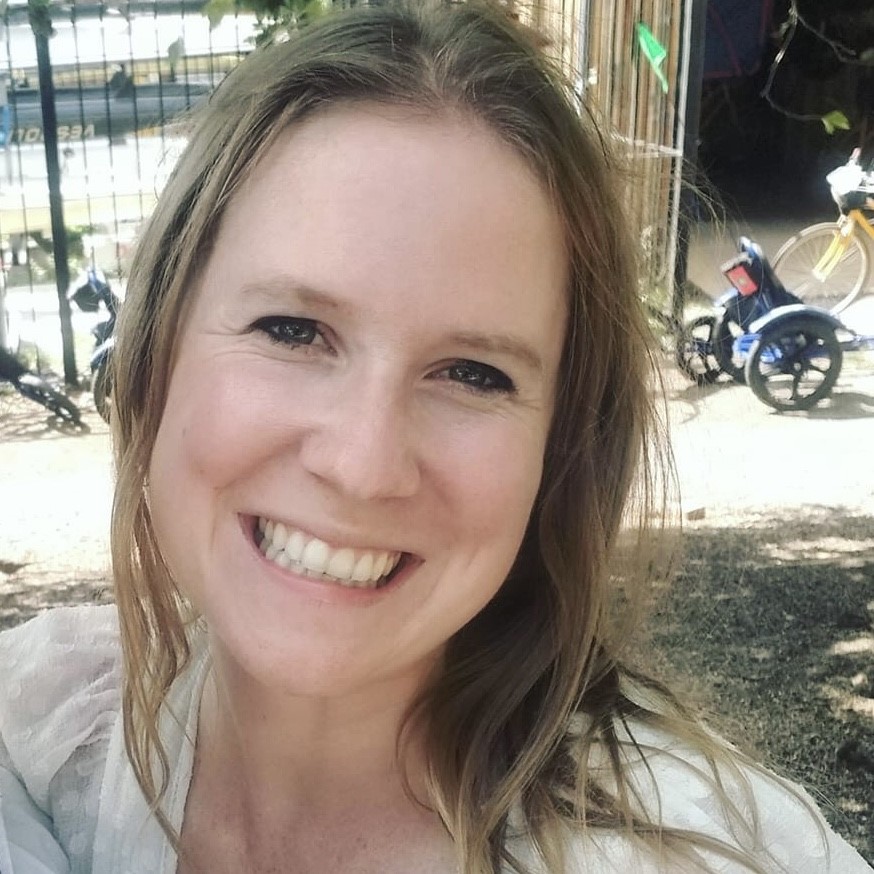 MSW, Licensed Clinical Social Worker
Margaret Mason, LCSW, works as the Social Worker for the Pennsylvania Innocence Project, where she provides reentry services to clients and families. In addition to her work at PaIP, she is a Mental Health Therapist at Child Guidance Resource Centers, where she counsels children and families with mental health diagnoses, as well as facilitates social skills groups for children on the Autism Spectrum. Margaret received her Master of Social Work from Boston College in 2014. Throughout her career, she has utilized her strengths-based approach to healing in order to facilitate individual and systemic growth. When she is not providing social work services, Margaret enjoys making music around Philadelphia.
Michelle McEwen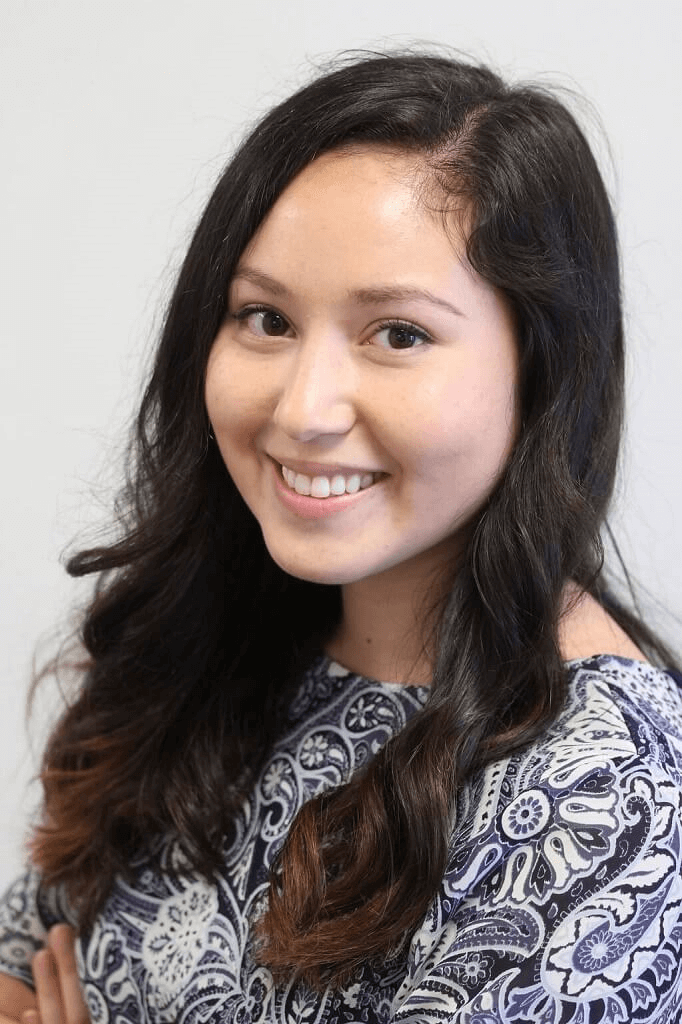 Paralegal
Michelle McEwen started as a paralegal at the Pennsylvania Innocence Project in June 2019. She graduated from Swarthmore College in 2019 with a B.A. in Political Science and a minor in Educational Studies. During her undergraduate career, she worked as a research assistant for the project "The Color of Money," where she interviewed lawyers and judges about how race is used in school funding litigation strategies to advance racial equality. She tutored her peers on their writing as a Writing Associate, and was also involved in several undergraduate journals as a reviewer for the Journal of Critical Education Policy Studies at Swarthmore College and an author for the Swarthmore International Relations Journal. In her last semester at Swarthmore, she participated in an Inside-Out course called The Politics of Punishment, where 20 Swarthmore students and 20 inmates from SCI Chester learned about and discussed the American criminal justice system together. After this eye-opening experience, Michelle decided to work at the Innocence Project to help fight for criminal justice.