David Sparks -- Free after 17 Years of Wrongful Incarceration

On November 6, 2023, David Sparks walked out of Pennsylvania State Correctional Institution at Phoenix. After 17 years of maintaining his innocence, David is eager to transition into the next chapter of his life. He returned home to his loving family, including his mother, grandmother, siblings, and his 16-year-old daughter, who was born shortly after David's arrest and who had never seen her father outside prison walls. The Pennsylvania Innocence Project represents David with Julia Chapman and James Figorski of Dechert LLP. Susan Lin of Kairys, Rudovsky, Messing, Feinberg & Lin LLP represents David in related federal proceedings.

How did this happen?
David's Wrongful Arrest and Conviction
On September 4, 2006, David Sparks called 911, pleading for help because a young man had just been shot. That night, 16-year-old David was at a block party in the Nicetown section of Philadelphia when an argument broke out. Gary Hall, then 19-years-old, argued with Marquis Lawrence and then was shot and killed by an individual riding away on a children's bicycle. Because those involved were teenagers, police picked up several minors in the area, including David, for curfew violations.

Two cousins, Markita and Kalishea Reddy, who were 12 and 14 years old at the time, identified David as Hall's shooter during police interviews. Kalishea also told police that Markita had told her that Lawrence's brother, "Ivan," had committed the murder. But police did not ask Markita about Ivan Simmons and did not include Simmons' picture in the photo arrays shown to the two girls.

That night, police charged David as an adult for Hall's murder, and he has been wrongfully incarcerated ever since. Police attempted to interview the Simmons brothers, who refused to talk with them on the advice of their lawyer. Investigation into their potential involvement ended there.

David's trial took place nearly two years later in May of 2008. The Commonwealth's case rested on the identifications made by the Reddy cousins. David's defense was that he had been misidentified and that another teenager, Ivan Simmons, had shot Hall after Hall argued with Lawrence, who was Simmons' brother. The prosecutor asked the Court to disregard this defense because the only person who testified to it was David's girlfriend. The prosecutor argued that she was biased even though surveillance video showed she was an eyewitness to the shooting. The Court noted that there were inconsistencies in the Reddy cousins' testimony but still convicted David and sentenced him to the then-mandatory life without parole sentence for first degree murder.

David's Quest to Prove His Innocence
From the very beginning, David has maintained his innocence. The Project first began investigating this case in 2013. Throughout our investigation, people in the neighborhood told us that Ivan Simmons killed Gary Hall and was himself shot and killed a few months later in retaliation. However, those with firsthand knowledge of these events were unwilling to come forward.
As we continued to investigate David's innocence, the United Staes Supreme Court held that mandatory life without parole sentences for those who were juveniles at the time of the crime were unconstitutional. David then became eligible for re-sentencing as a "juvenile lifer." A pro bono team at Dechert led by Julia Chapman represented David for his re-sentencing proceedings with support from mitigation specialist Kaylyn Christian at the Atlantic Center for Capital Representation. The Project consulted throughout this process. The court re-sentenced David to 20 years to life.
David, his family, and his legal team remained relentless in pursuit of evidence of innocence, continued investigating, and asked the Philadelphia District Attorney's Office's Conviction Integrity Unit (CIU) to review David's case. In 2021, Markita Reddy agreed to be interviewed by a defense investigator and disavowed her trial testimony. Markita said that she could not see the face of Hall's shooter and identified David because her older cousin Kalishea had done so. Kalishea also disavowed her trial testimony that year when speaking with one of David's family members. Markita reaffirmed her recantation when interviewed by CIU attorneys in 2022 and told them that Kalishea had gone through a "challenging time" in the years since Hall's murder.
As part of the investigation, the District Attorney's Office began producing files related to Hall's death to David's team in the spring of 2022. These files, which included police investigation and prosecution files for Hall's shooting, for Simmons' still-unsolved homicide, and for a series of retaliatory shootings that ensued after Simmons' murder between associates of Simmons and Hall. They contained a mountain of evidence supporting David's trial defense that Simmons had killed Hall. And, shockingly, a mountain of evidence showing that Philadelphia Police knew this to be the case but still allowed David to go to trial for Hall's murder. Evidence in these files also documented that Simmons was suspected of killing another man just a week before Hall's murder and just a block away; ballistics results never before disclosed to David were discovered during the CIU's investigation and linked the same gun to both crimes.
The trial prosecutor reviewed this evidence and told both our team and the CIU prosecutors that he would have disclosed all of this evidence to David before his trial if he had known about it.
On July 24, 2023, the District Attorney's Office joined David in asking the Court to vacate his conviction. It stated, "the undisclosed information . . . demonstrates that Simmons had means, motive, and opportunity to commit the murder. The Commonwealth has no confidence in the verdict."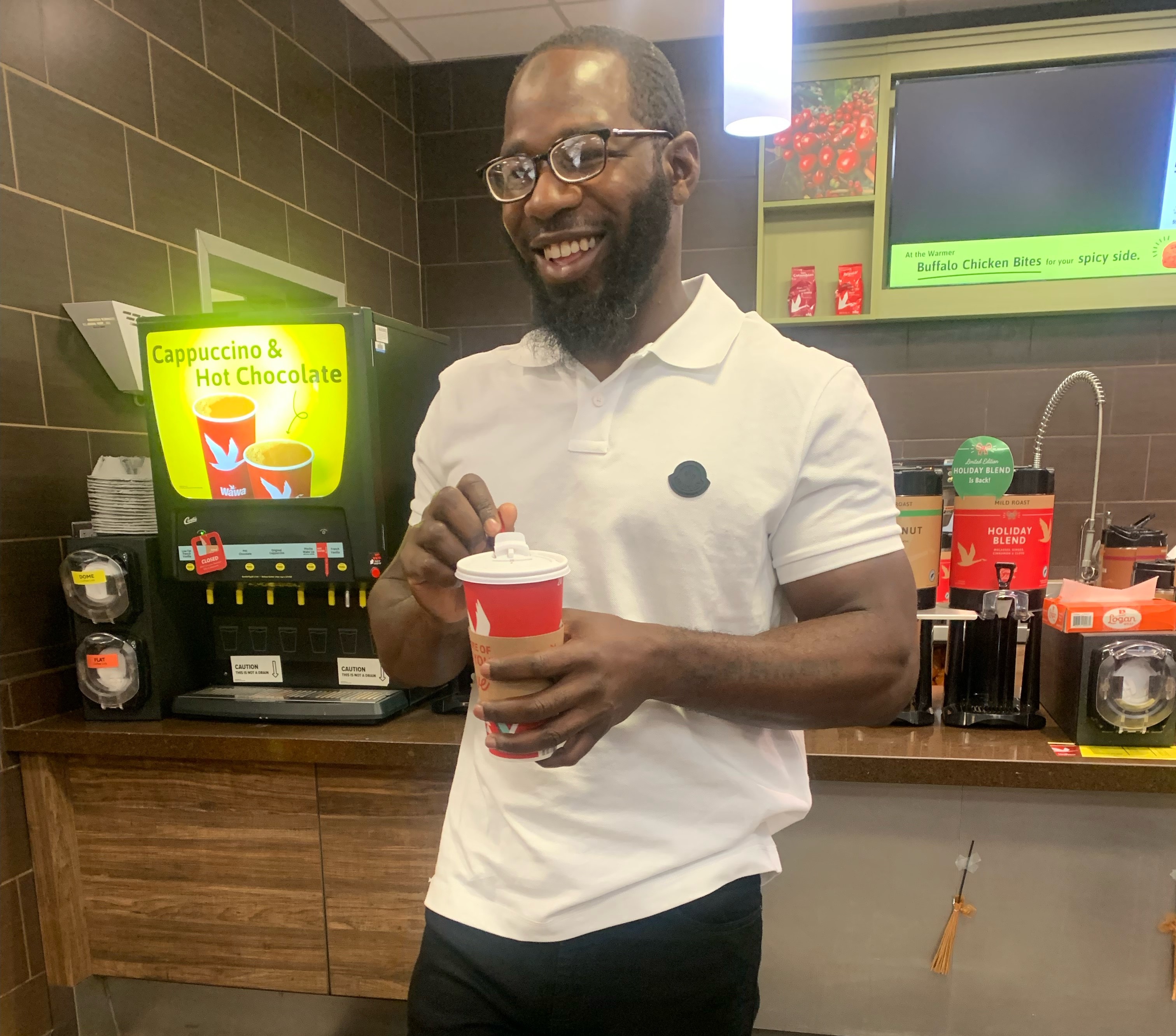 On November 6, 2023, the Philadelphia Court of Common Pleas granted that request, and the District Attorney's Office immediately moved to dismiss all charges against David. David, now 34 years old, was wrongfully incarcerated for 17 years for a murder that the Philadelphia Police knew from the beginning that someone else likely committed. David looks forward to his first steps into freedom and wants nothing more than to find a job and relish everyday life.
You can read more about David's case here: