Meredith Rapkin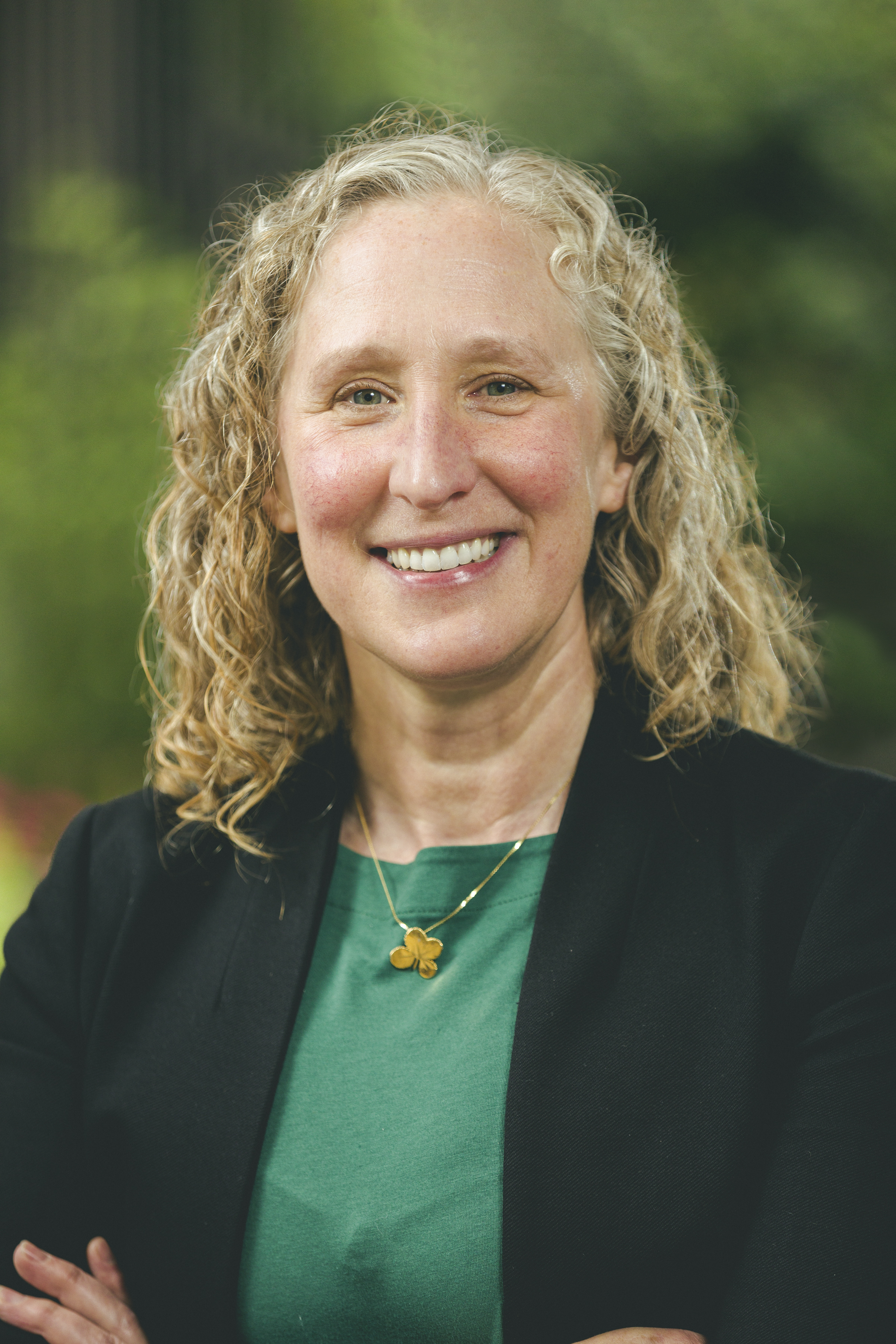 Executive Director
Meredith Rapkin joined the Project as Executive Director in November 2022. Meredith is an experienced nonprofit leader who has spent her entire legal career in legal aid, where she has focused on centering and uplifting the voices of her clients. She started her career two decades ago as an Independence Foundation Public Interest legal fellow at HIAS.

During that fellowship, Meredith, who is bilingual in English and Spanish, provided immigration representation to teenagers and adults who had experienced interpersonal violence. Many of her clients and their families were harmed by the criminal and immigration systems of incarceration. She worked closely with many families struggling with the wide-ranging problems caused by family separation resulting from incarceration and is bringing all of those lessons learned working alongside impacted families and communities to her work at the Project.

Meredith spent the last decade as the Executive Director at Justice at Work Pennsylvania, where she drove the organization's successful efforts to grow substantially and become a leader in providing legal services to low-wage and immigrant workers in Pennsylvania. She is a proud Temple Law alum and has taught in the Farmworker Clinic at Villanova University's Charles Widger School of Law.
Nilam Sanghvi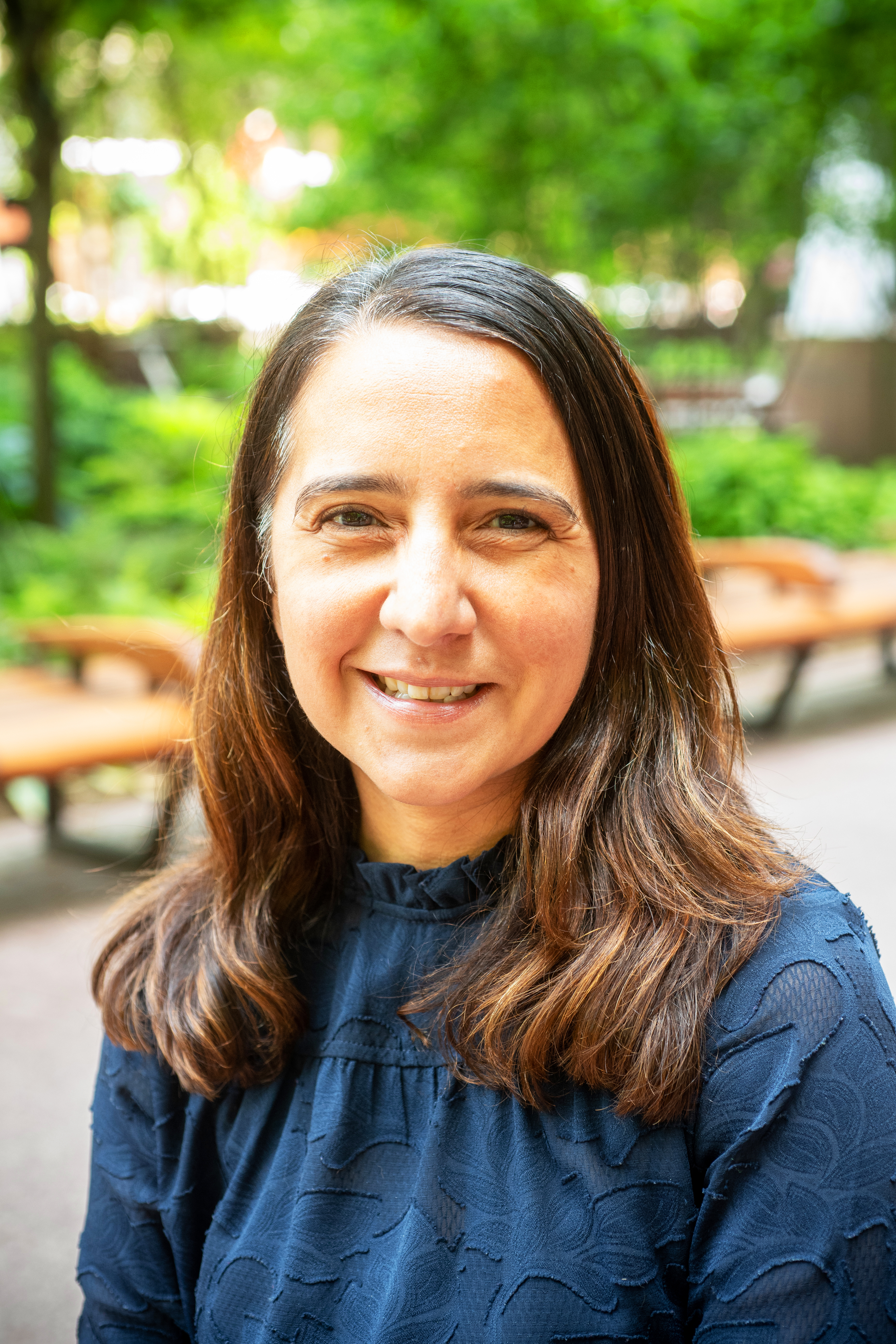 Legal Director
Nilam A. Sanghvi is the Legal Director of the Pennsylvania Innocence Project, where she has worked since 2013. In this role, Nilam oversees all of the legal efforts of the organization, including identifying, investigating, and litigating cases of actual innocence and spearheading the Project's policy efforts focused on increasing access to the courts for the wrongly convicted and preventing the convictions of innocent people. Before joining the Pennsylvania Innocence Project, Nilam was a supervising attorney and clinical teaching fellow in Georgetown University's Appellate Litigation Program. Nilam previously practiced at law firms in New York, Washington, DC, and Philadelphia, including as a partner in the litigation services department at Schnader Harrison Segal & Lewis LLP, where much of her practice focused on appellate work.
In addition to her work at the Project, Nilam teaches appellate advocacy at the University of Pennsylvania Carey Law School. She also serves as the Secretary of the Third Circuit Bar Association, is a member of the Innocence Network's Board of Directors, and is a co-founder of the Philadelphia Bar Foundation's Board Observer Program. In 2021, Nilam received the Philadelphia Bar Foundation Award. She has also been named a Lawyer on the Fast Track by the Legal Intelligencer and received Schnader's Earl G. Harrison Pro Bono Award.
Nilam earned her BA from Columbia University and a JD, with honors, and LLM in Advocacy from the Georgetown University Law Center. She clerked for the Honorable William B. Shubb in the Eastern District of California and for the Honorable Thomas L. Ambro on the United States Court of Appeals for the Third Circuit.
Yvonne Y. Carter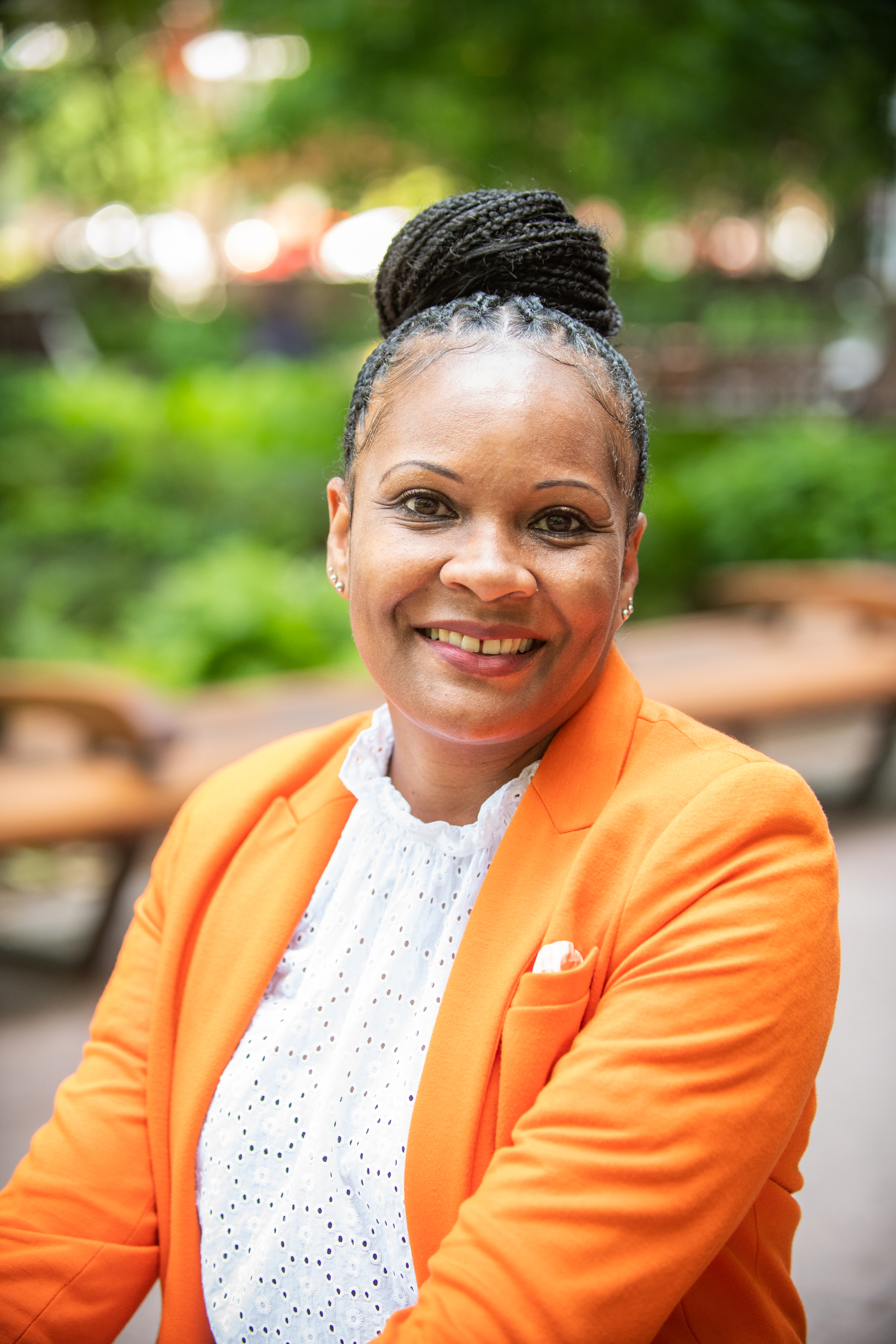 Intake Coordinator
Yvonne Carter was one of the first to join the Pennsylvania Innocence Project. Since 2009, she began her time at the Project coordinating all of the office functions.Yvonne now coordinates intake and oversees volunteers conducting initial reviews of cases. Before joining the Project, Yvonne worked as a Legal Secretary, first for a bankruptcy attorney, and later at the law firm of Pepper Hamilton LLP in Philadelphia. She is a graduate of the Community College of Philadelphia (AA) in Paralegal Studies.
Blanca Castro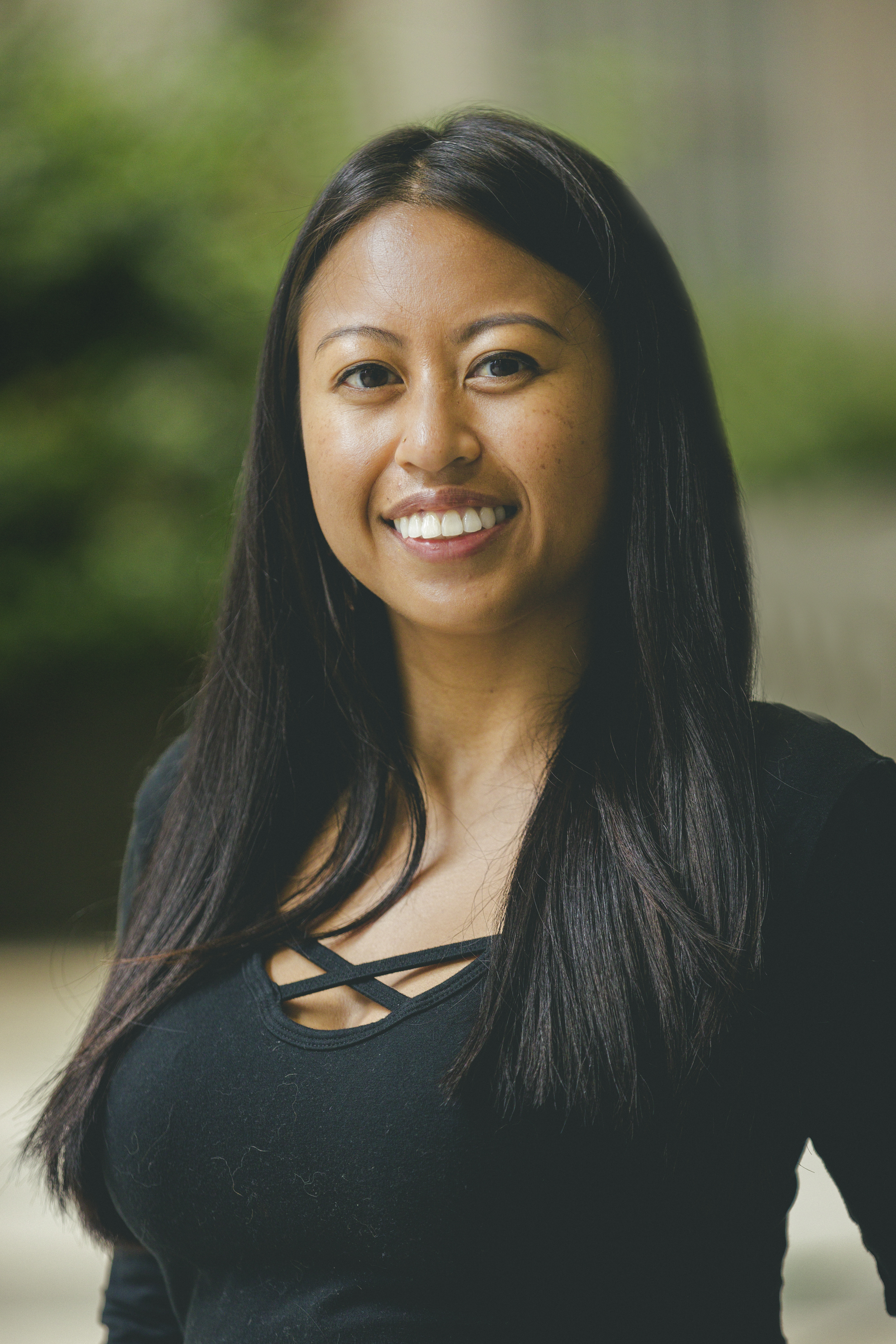 Staff Social Worker

As the Reentry Social Worker, Blanca is primarily responsible for addressing the reentry needs of clients who have been exonerated and are reentering back into their communities. This includes, but is not limited to, helping clients access benefits, connecting clients to mental health support, conducting weekly check-ins with clients, assisting clients to identify goals, and connecting clients to local resources. She also co-facilitates the Transition to Innocence exoneree support group.

Prior to joining the Project, Blanca was a Child Advocate Social Worker providing case management and advocacy services to youth who have open cases in dependency and delinquent court. She also served on a policy project, where she was part of a research team that developed best practices for schools and juvenile justice professionals on how to best serve young people reentering into the community from residential placements. Additionally, she was one of the eight members of her prior agency's first established Racial Justice and Social Equity Committee where they guided the agency towards anti-racist practices in the child welfare system, both internally and externally.

Blanca received her bachelor's degree from the University of California, Irvine in Criminology, Law and Society in 2011. She completed her master's degrees in both Social Work and Social Policy in 2015 from the University of Pennsylvania. While obtaining her master's degrees, Blanca gained diverse volunteer and internship experience at Community Legal Services, Nationalities Services Center, Youth Sentencing and Reentry Project, Women Organized Against Rape, and the District Attorney's Office conducting research and working directly with marginalized populations including victims and survivors of trauma and gender-based violence, parents with court-involved children, youth who have been incarcerated, and immigrants and refugees.
Elizabeth DeLosa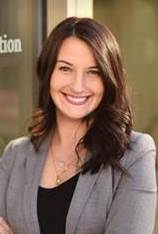 Managing Attorney, Pittsburgh Office
Liz currently runs our Pittsburgh Office. Before joining us, she worked for a small non-profit organization that served at-risk children and families. As Director of Placement Services, she managed 10 direct-care caseworkers and 36 foster families. While working full-time, Liz attended law school in the evenings to earn her J.D. in 2010. Liz is a 2004 University of Pittsburgh (B.A.) and Duquesne University School of Law (J.D.) graduate. After law school, the Allegheny County Office of Conflict Counsel recruited Liz to develop new programs to ensure quality legal representation for court-involved youth.

Here, she collaborated with community youth agencies, county government agencies, and court officials in developing a program model and mission. She was responsible for all policies, procedures, staff recruitment, and identifying and obtaining funding for the programs. As a result, the juvenile delinquency and juvenile dependency divisions of the Office of Conflict Counsel launched in the spring of 2011. Both programs have received praise and continue to grow and expand. After passing the Pennsylvania bar exam, Liz joined the Office of Conflict Counsel's adult trial unit where she represented adult criminal clients in cases varying cases. Most recently, Liz gained invaluable federal criminal trial experience through her work as a Research and Writing Attorney and Assistant Federal Defender for the Federal Defender's Office in the District of the U.S. Virgin Islands.
Amelia Maxfield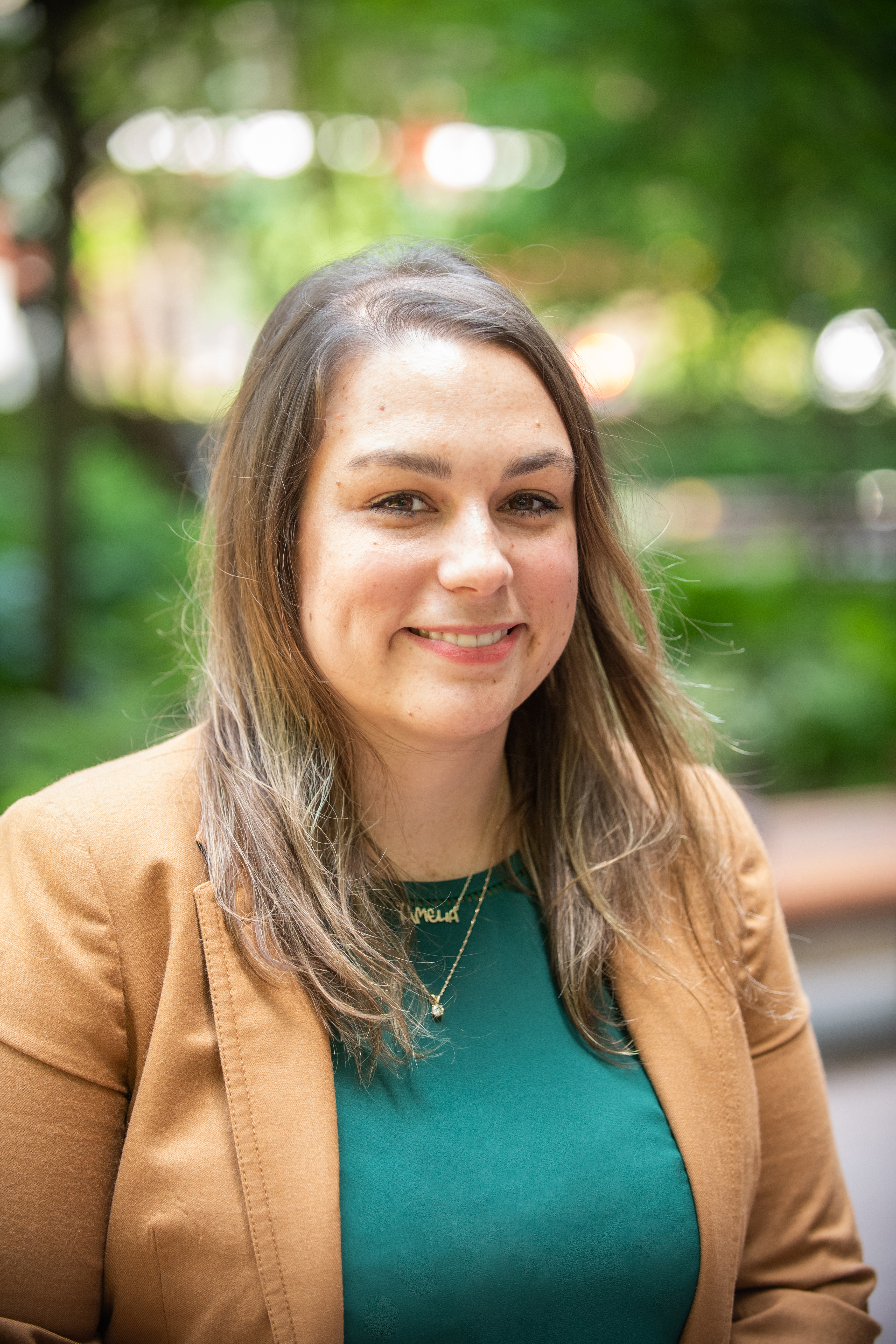 Senior Staff Attorney
Amelia manages the Project's flawed forensic science and DNA testing caseload. She litigates pre- and post-trial flawed forensic science, and DNA testing cases. She also spearheads the Project's work in forensic science reform. Amelia has unique experience in this area. Out of law school, Amelia served as Post-Conviction Counsel at the National Association of Criminal Defense Lawyers where she coordinated the FBI/DOJ Microscopic Hair Comparison Analysis Review, the largest post-conviction review of flawed forensic evidence to date. Prior to joining the Project in 2018, Amelia was an Assistant Public Defender in the Montgomery County office of the Maryland Office of the Public Defender. As a Public Defender Amelia routinely challenged the admissibility and use of unreliable or unvalidated forensic sciences at trial.
Amelia graduated cum laude from the University of Wisconsin Law School in 2015. She is a member of the Order of the Coif and was the Symposium Editor of the Wisconsin Journal of Law, Gender and Society. During law school Amelia was a student attorney in the Wisconsin Innocence Project clinic, where she helped overturn the conviction of a man serving a life sentence for first degree homicide on the basis of a flawed complex DNA mixture analysis interpretation. She was also an intern in the Strategic Litigation Department of the Innocence Project.
Anjali Nahata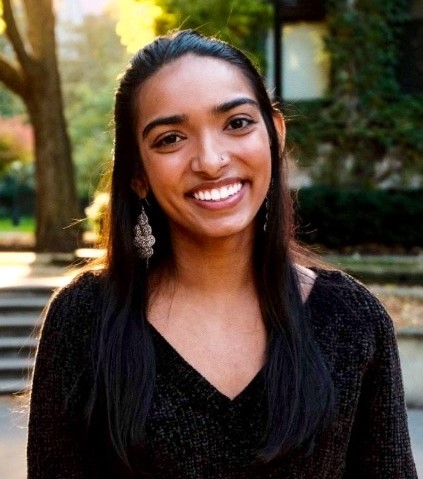 Paralegal
As the paralegal, Anjali assists the lawyers, students, and staff in their case management and project development. She joined the project after most recently working as a Paralegal at the Federal Defender for the Northern District of Georgia. Anjali graduated from the University of Chicago with her B.A. in Public Policy and Political Science. She was fortunate to have two internships that deepened her passion for policy. Anjali spent time as an Intake Intern at the Chicago Torture Justice Center working with exonerated individuals who were forced into the justice system through coercion, as well as interning at the NYU Policing Project for the Neighborhood Policing Initiative in Chicago, IL. After gaining internship experience, she furthered her career working as a Project Assistant at the Harriett Buhai Center for Family Law working with incarcerated domestic violence survivors in women's prisons.
Sara Nolan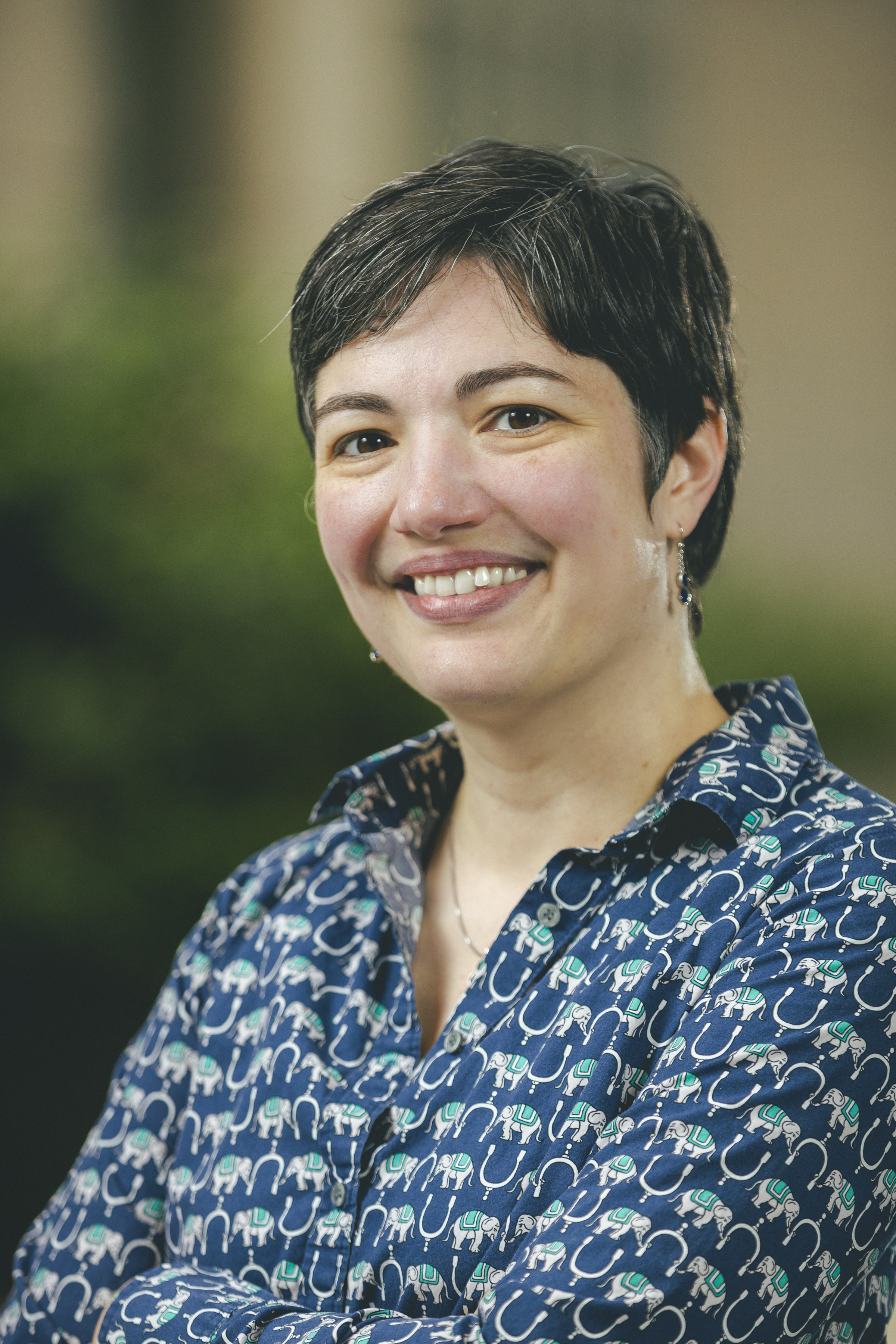 Director of Development
Sara joined the PA Innocence Project as Director of Development in 2022. With the development and communications team, she leads fundraising and resource development efforts in support of the work of the Project. Sara comes to this role with background in higher education and non-profit development. Before joining the Project, she served as an Assistant Director with advancement and extension units at Temple and Rutgers Universities. Sara led a team at Rutgers which designed strategies to help justice-involved and out-of-school youth and their families thrive, and to re-think how we prepare and support professionals working across youth-serving systems. Prior to that work, she held development roles with Mercy Learning Center and Person-to-Person, long-standing non-profit organizations with extensive reach serving vulnerable populations in Fairfield County, Connecticut. Throughout her career, Sara has exercised a passion for social justice and advocacy for people not well served by our traditional systems of education and justice. A graduate of Douglass College at Rutgers University and a lifelong learner, Sara is now completing graduate coursework in Strategic Communications and Cross-Cultural Leadership with Temple University.
Alyra Parker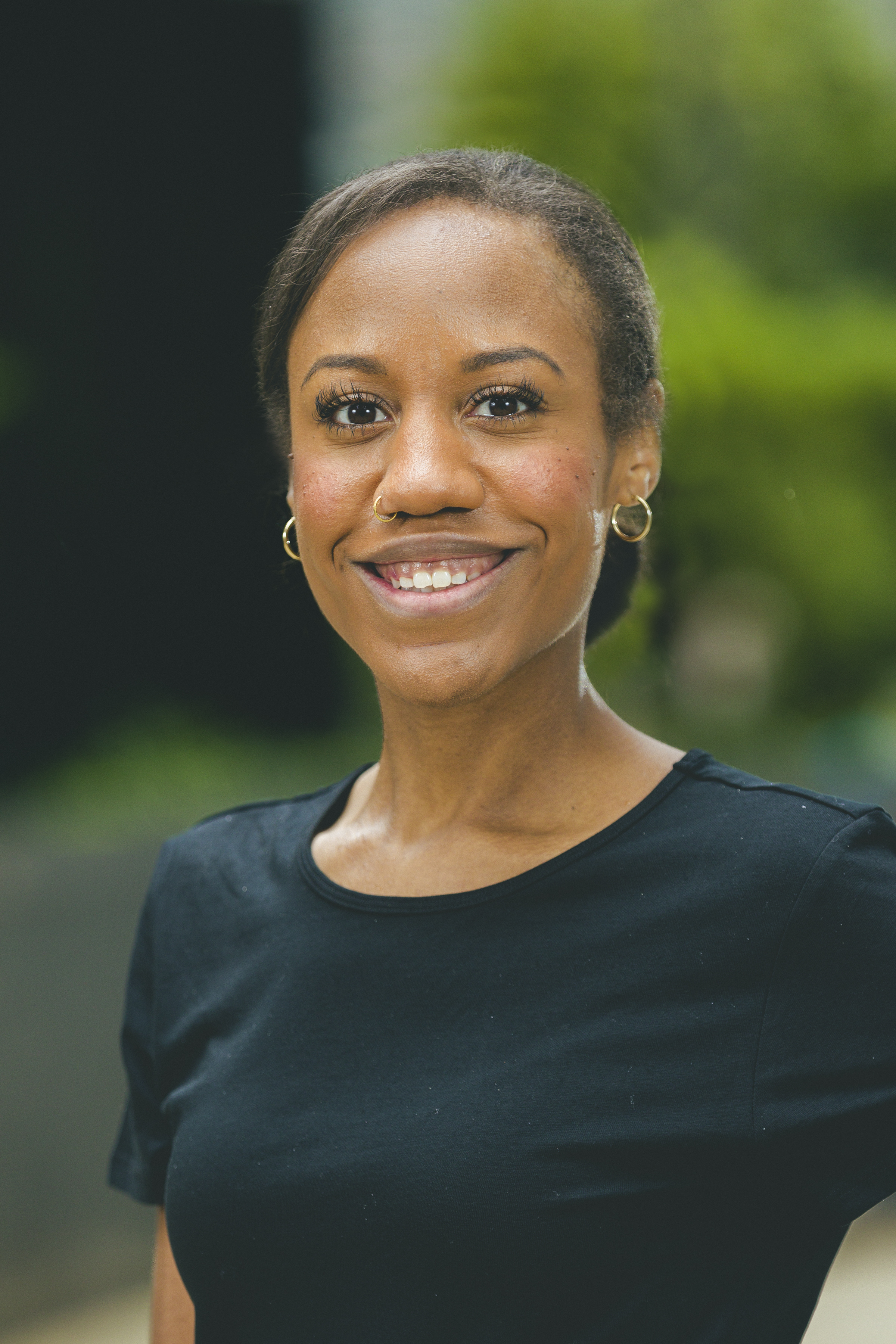 Legal Fellow
Alyra is the Legal Fellow for our Philadelphia Office. She joins us after working as a college and career advisor with the College Advising Corps. There, she worked with low-income, underrepresented students to discover post-secondary plans and opportunities. Prior to, Alyra was an intern at various places including the ACLU of PA and the Public Defender's Office. She is also proud of the time she spent in Delaware working as a Judicial Clerk for the Honorable Judge Ehrlich in the Court of Common Pleas. Alyra received her B.A. in Human Rights Studies and Political Science from Gettysburg College. She continued her education by receiving a Juris Doctorate from Delaware Law School. Alyra knew from a young age that she wanted to make a career of helping marginalized groups; and is happy to be doing so at the Pennsylvania Innocence Project.
Clay Waterman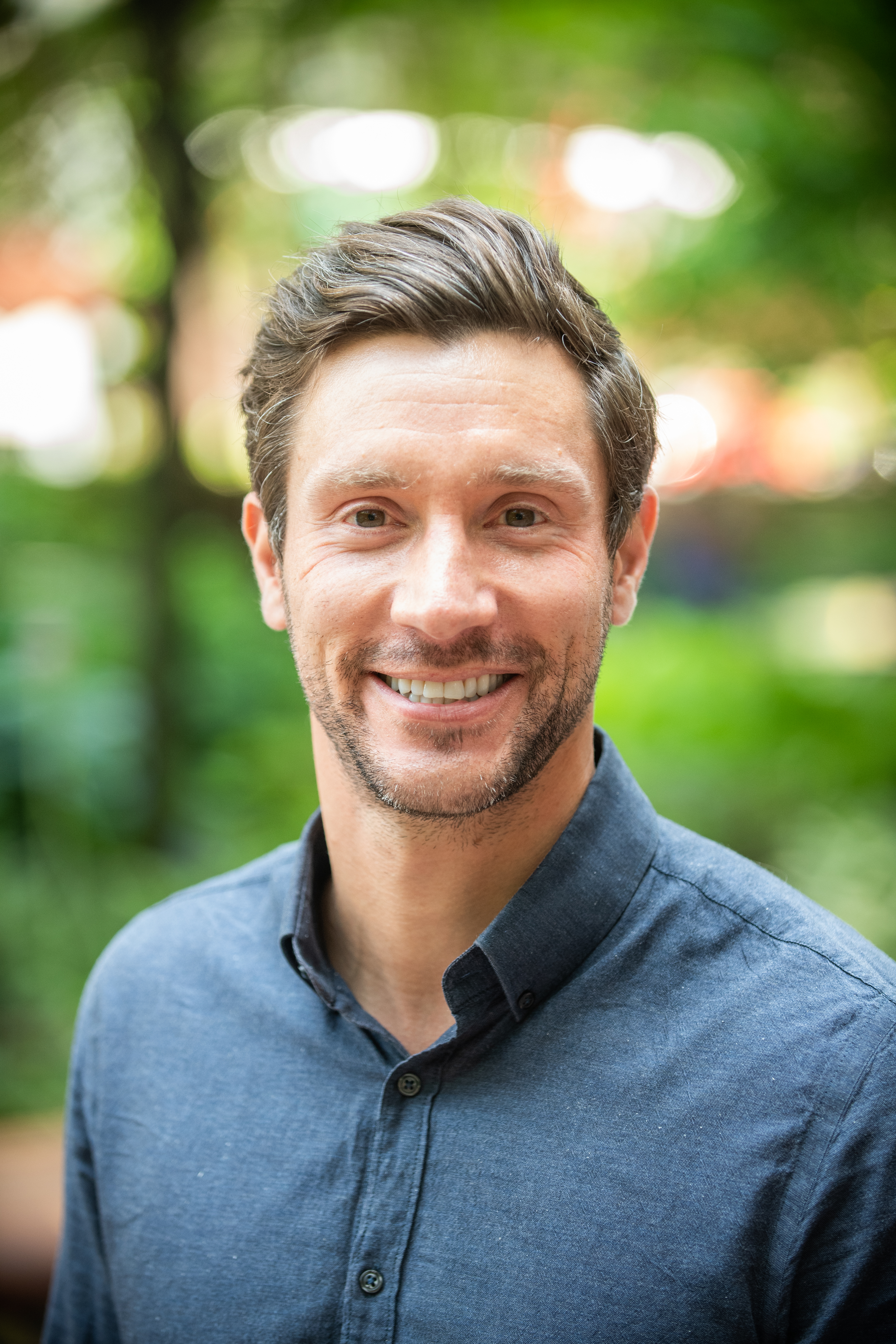 Intake Attorney
As the Intake Attorney, Clay manages the Project's case intake/screening process and supervises law student interns and pro bono lawyers engaged in reviewing cases submitted by incarcerated Pennsylvanians. Clay joined after volunteering with the Project and other Philadelphia based social justice organizations.

Before joining the Project, Clay practiced law in New York at two civil defense firms and served on multiple non-profit boards. Clay worked with Gerber Ciano Kelly Brady, beginning with its founding in 2017 through 2020, practicing insurance coverage and commercial defense. From 2011 through 2017, he was an associate with Goldberg Segalla, representing multi-national corporations. Clay has multiple publications in various treatises, and Super Lawyers has consistently named him a Rising Star in Civil Defense.

Clay received his J.D., summa cum laude, from the University of Buffalo Law School in 2011 and his bachelor's degree from SUNY Geneseo in 2008. During law school, Clay worked with a Veteran's Treatment Court and clerked with a criminal defense firm. He served on boards for volunteer lawyers and homeless shelters throughout his legal career.


Jamilah Woodards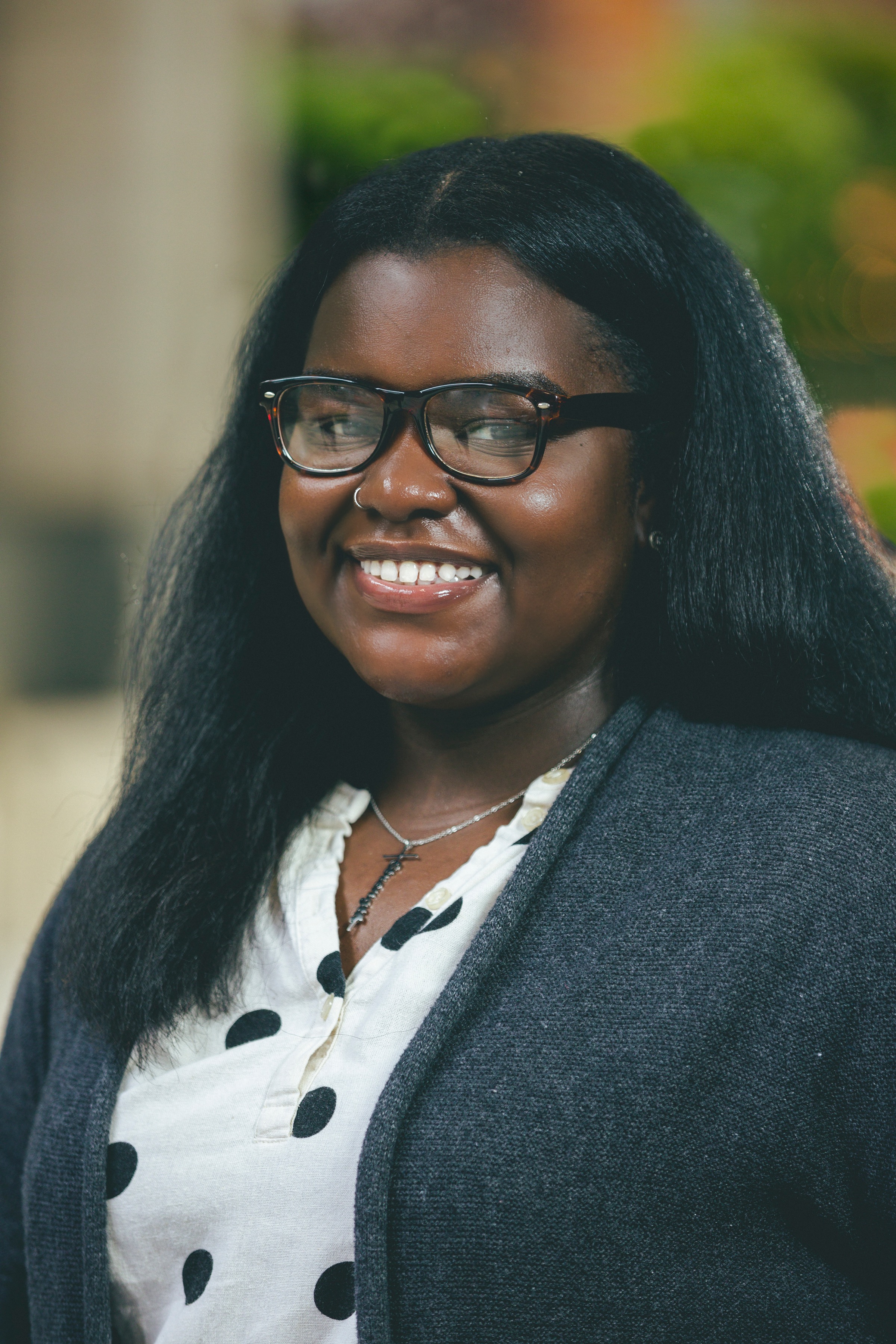 Communications and Development Associate
Jamilah assists in all Communications and Development efforts at the Pennsylvania Innocence Project. She obtained her Bachelor of Science in Marketing from West Chester University of Pennsylvania and had double minors in Business Law and Youth Empowerment Studies. Jamilah's personal interests afforded her many opportunities to spend time volunteering and obtaining leadership roles advocating for marginalized groups. Prior to joining the Project, Jamilah was a policy and public relations intern for a professional development program where she worked closely on public interest and social justice projects.