Hero of Justice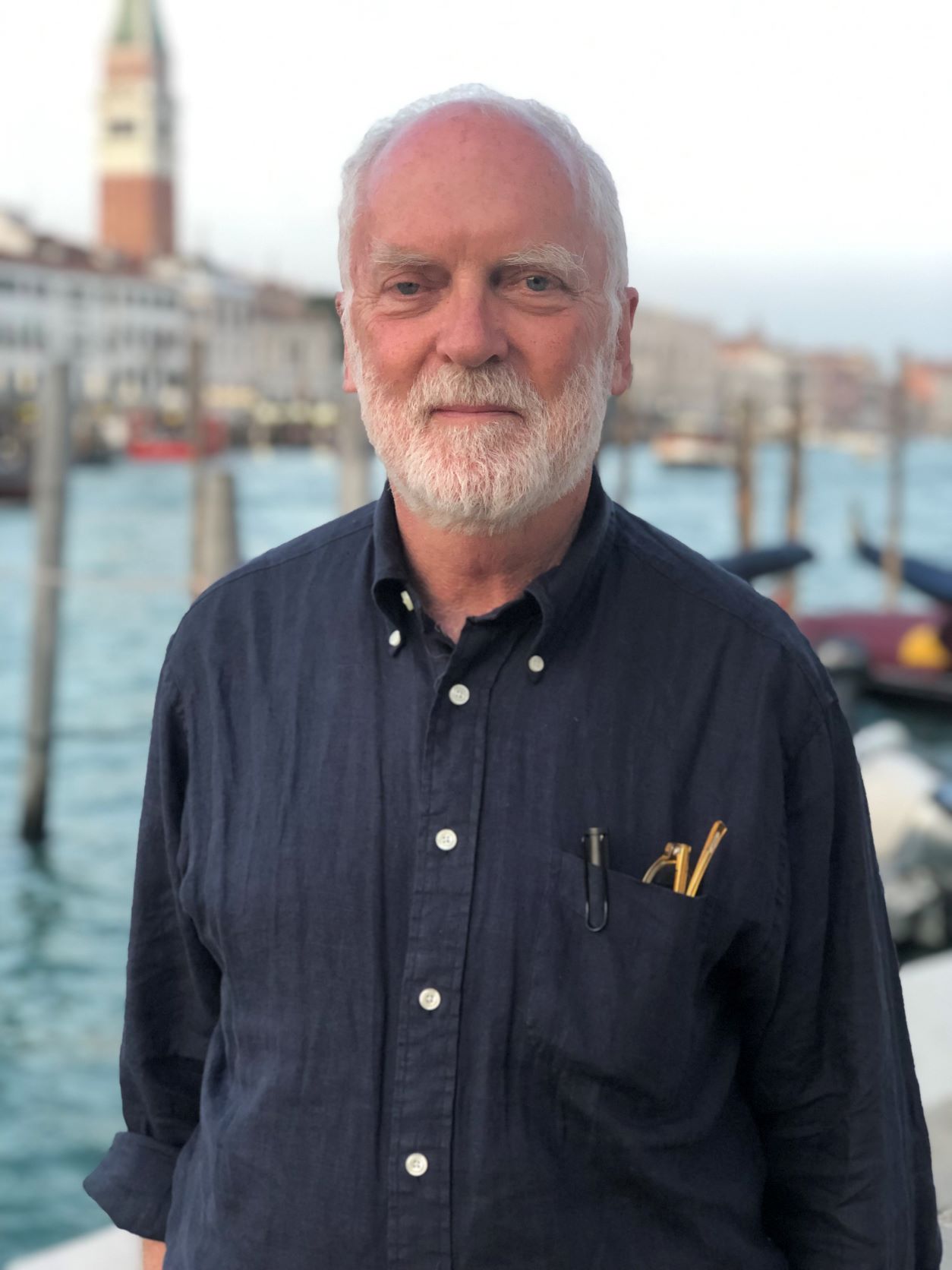 Our 2022 Hero of Justice is Thomas B. Schmidt III of Troutman Pepper. Tom has demonstrated a deep and unwavering personal commitment to our work.
Tom first began his pro bono work with the Project in 2013, jumping in to represent Larry Trent Roberts alongside us in his PCRA petition. Those PCRA proceedings went on for another five years. Tom took the lead at the 2016 evidentiary hearing, which resulted in Trent being granted a new trial. When the appellate courts upheld that decision, Tom was lead counsel at Trent's re-trial, taking on his first homicide trial as he neared retirement and obtaining an acquittal.
Tom has continued his case work with us, working with the Project to represent John Payne and Jerry Reeves in their efforts to obtain relief from their wrongful incarceration.
Tom's support of the Project extends beyond the courtroom. He has encouraged other attorneys to become involved in the work, has co-taught our innocence and wrongful convictions seminar at his alma mater, Penn State Dickinson Law, for the last four years, and has provided the Project with a central Pennsylvania "home" at Troutman Pepper's Harrisburg office.
Tom's work with the Project is only one aspect of his commitment to social justice. Among other things, he has worked for decades with the ACLU and is the vice-chair of the board of The Pepper Center for Public Service. There is no doubt that Tom demonstrates sustained commitment to achieving criminal justice for all.
Maureen Rowley Award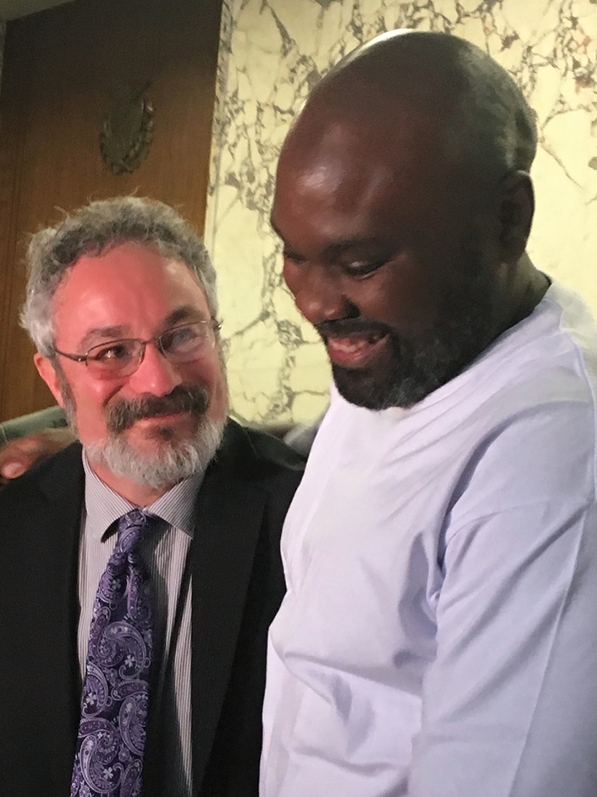 Michael Wiseman is the 2022 Maureen Rowley awardee. This award recognizes attorneys who have had an unyielding commitment to providing the highest quality representation to indigent defendants and to the pursuit of justice. This aptly describes Michael's career, which has been devoted to doing criminal defense work, largely post-conviction work in complex death penalty cases, including working with Maureen Rowley, for whom the award is named.
Michael served as the chief of the Capital Habeas Unit of the Federal Community Defender Office for the Eastern District of Pennsylvania from 1995-2011. In no small part thanks to Michael's leadership, the Philadelphia CHU is one of the most respected federal defender units in the country and is called on to work on complex cases nationwide.
Michael's commitment to this work has continued since he entered private practice, first as a solo practitioner and now at Wiseman & Schwartz. He has dedicated many hours to working with the Pennsylvania Innocence Project. Michael was the driving force behind the exoneration of our client Donte Rollins in 2016 and behind Lorenzo Johnson's successful resolution of his case through a no-contest plea in 2017. Michael has also achieved three other exonerations – of Jahmir Harris, working with the Philadelphia CIU, of Isaiah McCoy in Delaware, and of Nick Yarris in Delaware County – and the successful commutation of Lee and Dennis Horton, who maintained their innocence in the clemency process.
Michael has truly devoted his career to pursuing justice.
Edward D. Ohlbaum Volunteer Attorney Award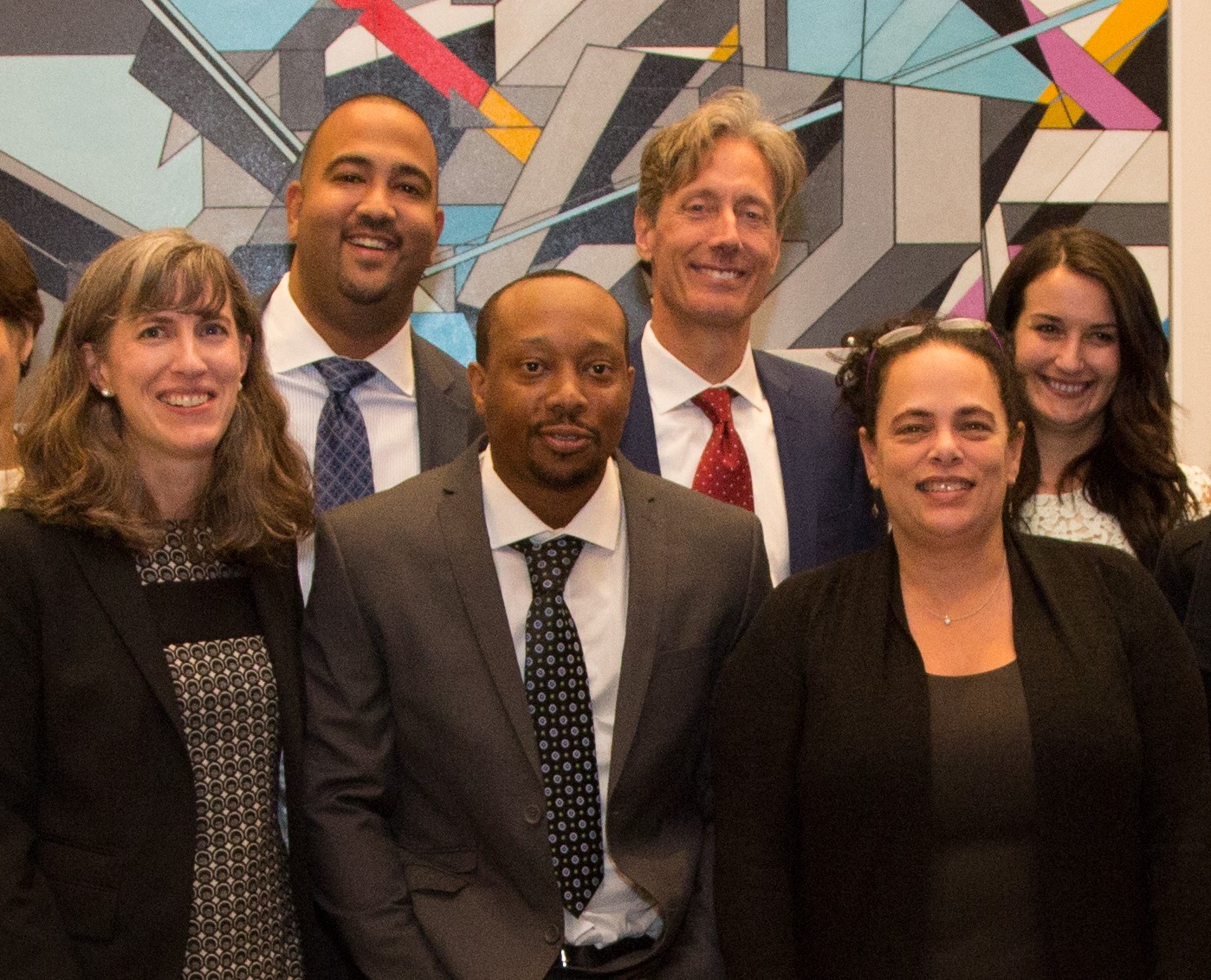 This year's Edward D. Ohlbaum Volunteer Attorney awardee is Reed Smith, in honor of the teams of attorneys at Reed Smith who have worked tirelessly to help free the wrongfully convicted. Reed Smith attorneys have supported the Project from its inception, with attorneys performing case reviews and serving on the Project's board. The firm's sustained commitment to our work can best be seen through the work of Dave Fawcett, who for over a decade, led a team of Reed Smith attorneys and staff on Greg Brown's case. The team includes Pittsburgh managing partner Jason Hazlewood, Senior Paralegal Robert Devine, Practice Assistant Debbie Steinmeyer, and Paige Forster, now a Judicial Law Clerk at the US Court of Appeals for the Third Circuit (Honorable Michael Fisher). This year, that work, performed alongside attorneys from the Project and the Federal Public Defender's Office for the Western District of Pennsylvania, paid off with the successful resolution of Greg's case with an
Alford
plea that brought an end to his 25+ year ordeal and allowed him to maintain his innocence.
A team of Reed Smith attorneys from the Philadelphia office (Christian Castile and Cathryn Ryan, as well as former Reed Smith partner Lori Lasher) also worked with us to represent David Valasquez in his successful parole application, and we look forward to welcoming David home this fall to continue his fight for full exoneration.
Reed Smith is one of our strongest pro bono partners, and its attorneys and staff consistently carry out Eddie Ohlbaum's vision of service.